Meet the Crans family!
The children of this family were so fun to work with, and of course mom and dad were too 🙂
The Crans' decided that their family portrait session should have a theme which the children loved, Super Heroes and Princesses!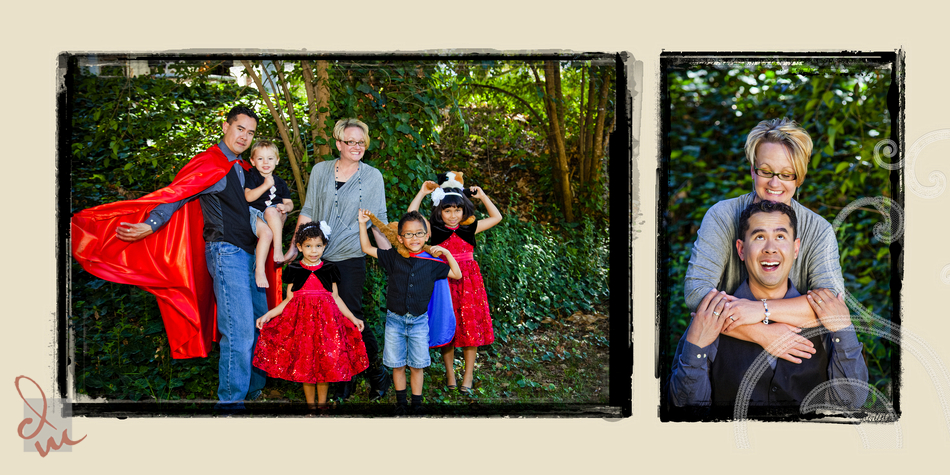 How fun!! This made the photo shoot super exciting for the whole family  🙂 Personally I thought it was great how even Dad wore his superhero cape.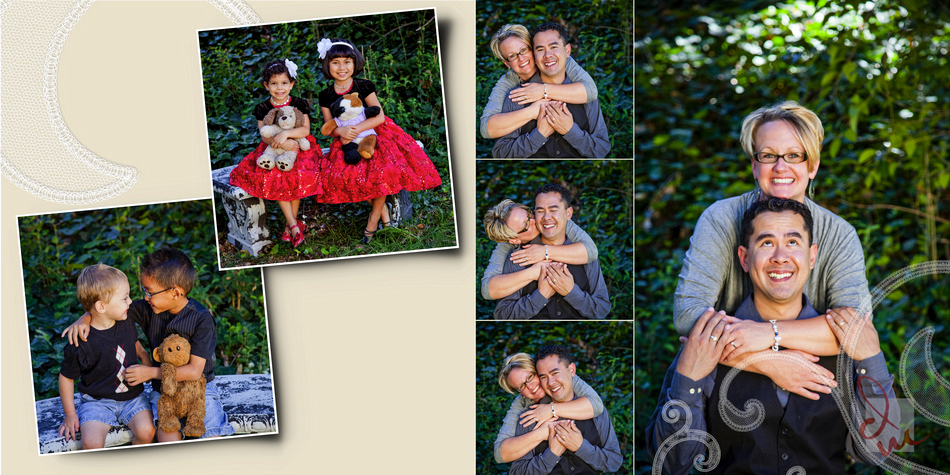 Each and everyone of them had their very own personality, just shining in every portrait.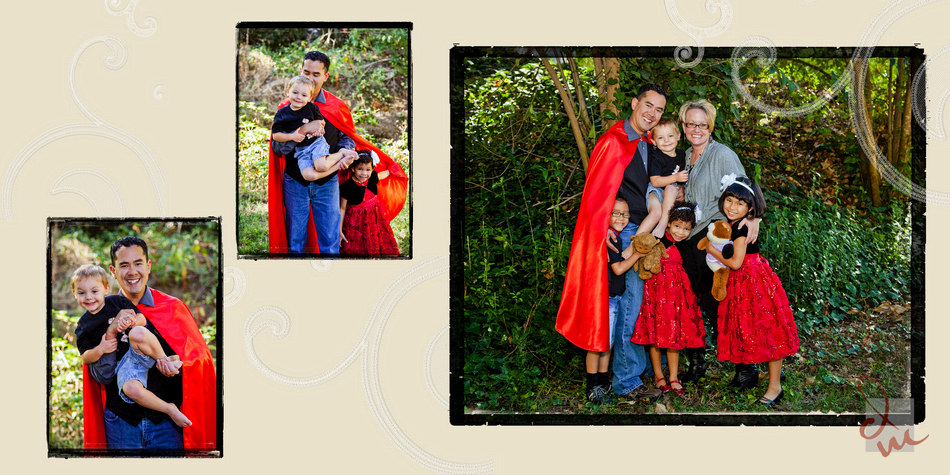 Anything from simply looking adorable, acting silly together, hiding in dads cape to snuggling their stuffed animals!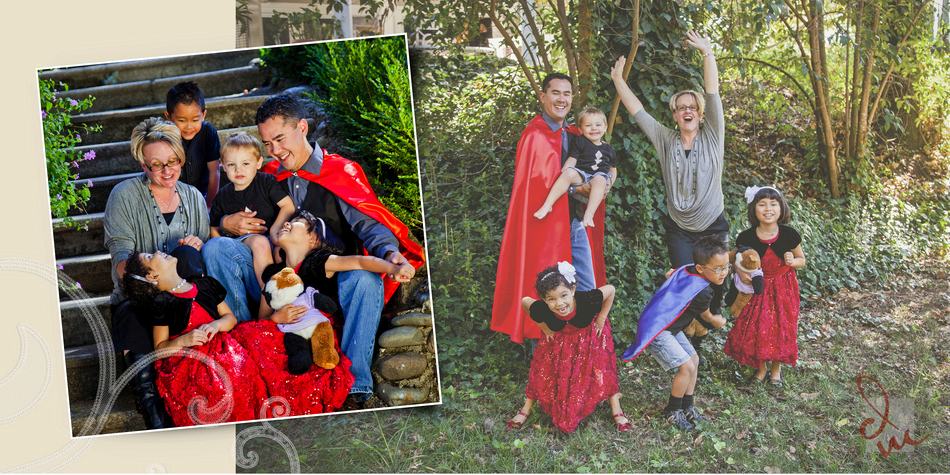 From the portraits this family chose, you can see how they loved the ones of  them interacting together as a family.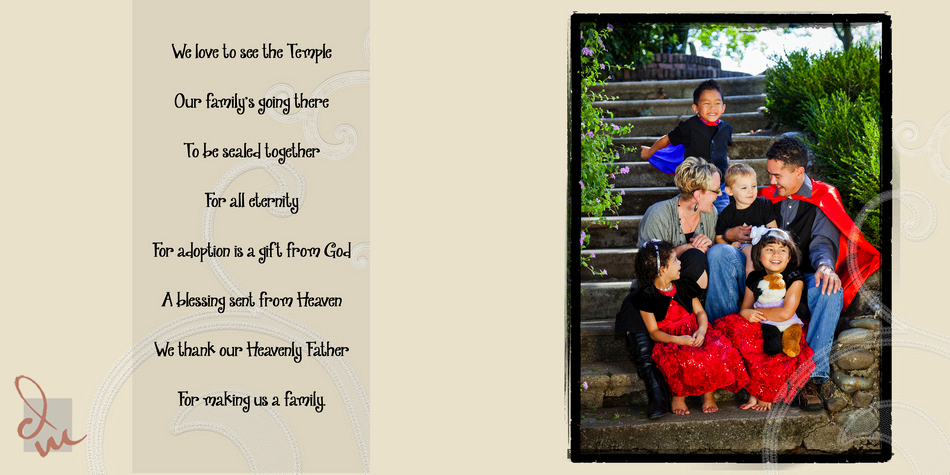 All the portraits came together in a wonderful album which the family can cherish for generations to come.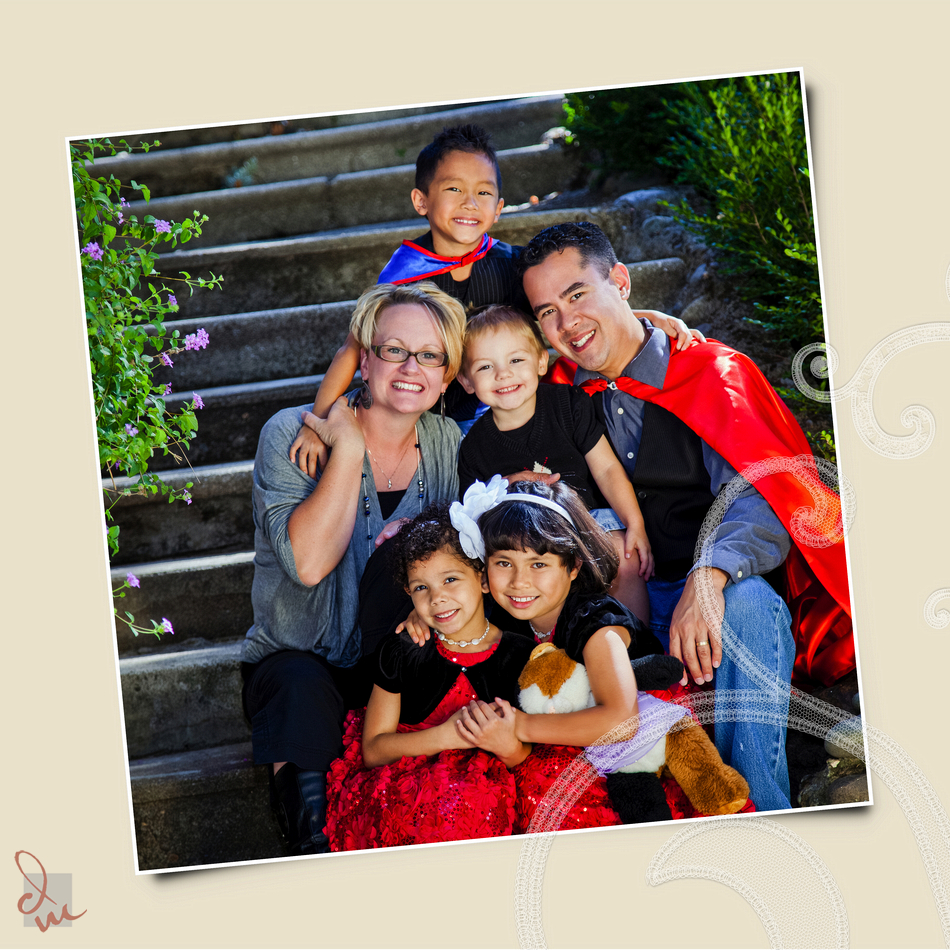 Take a look at how excited Lynzi looks when she got to see her family portrait album.
Here's what she and her family had to say;
Thank you so much for such adorable pictures!  We had a blast.  Two of my children mentioned how fun it was and asked to do it again.  How often do you hear children ask for pictures again?  Ha Ha!  -Lynzi Crans