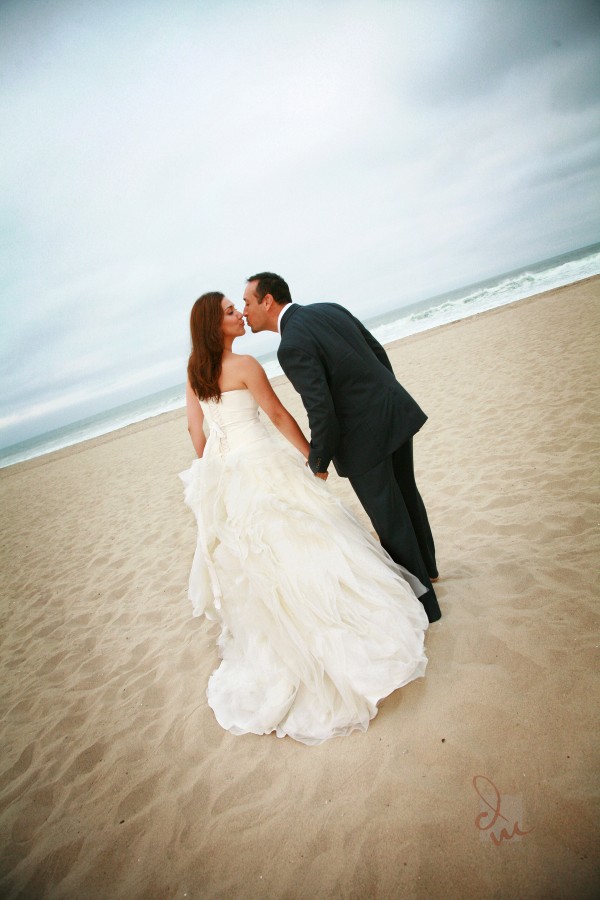 A couple of weeks after Monica and Julio's Southern California wedding, we did a trash the dress session at Venice Beach, CA.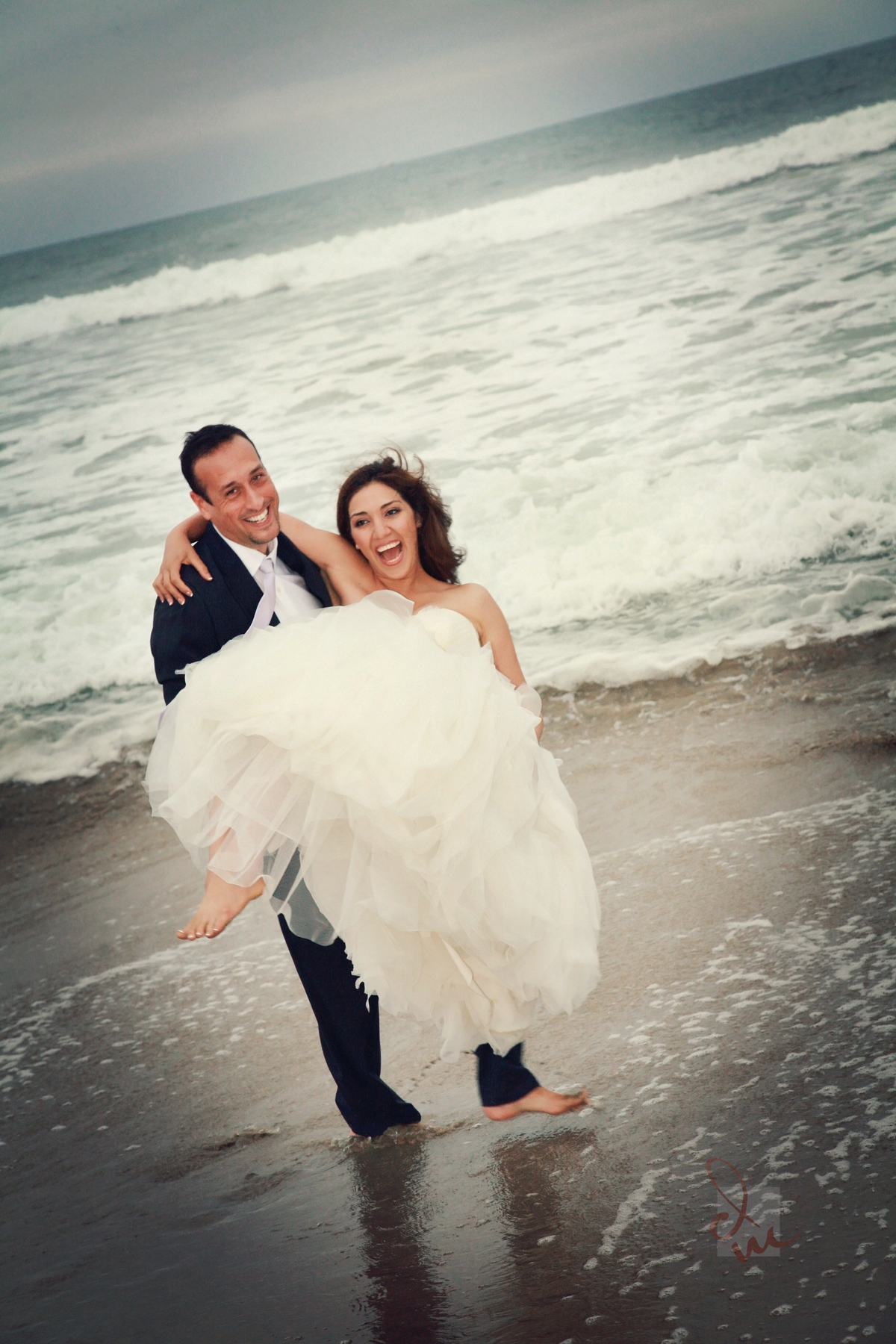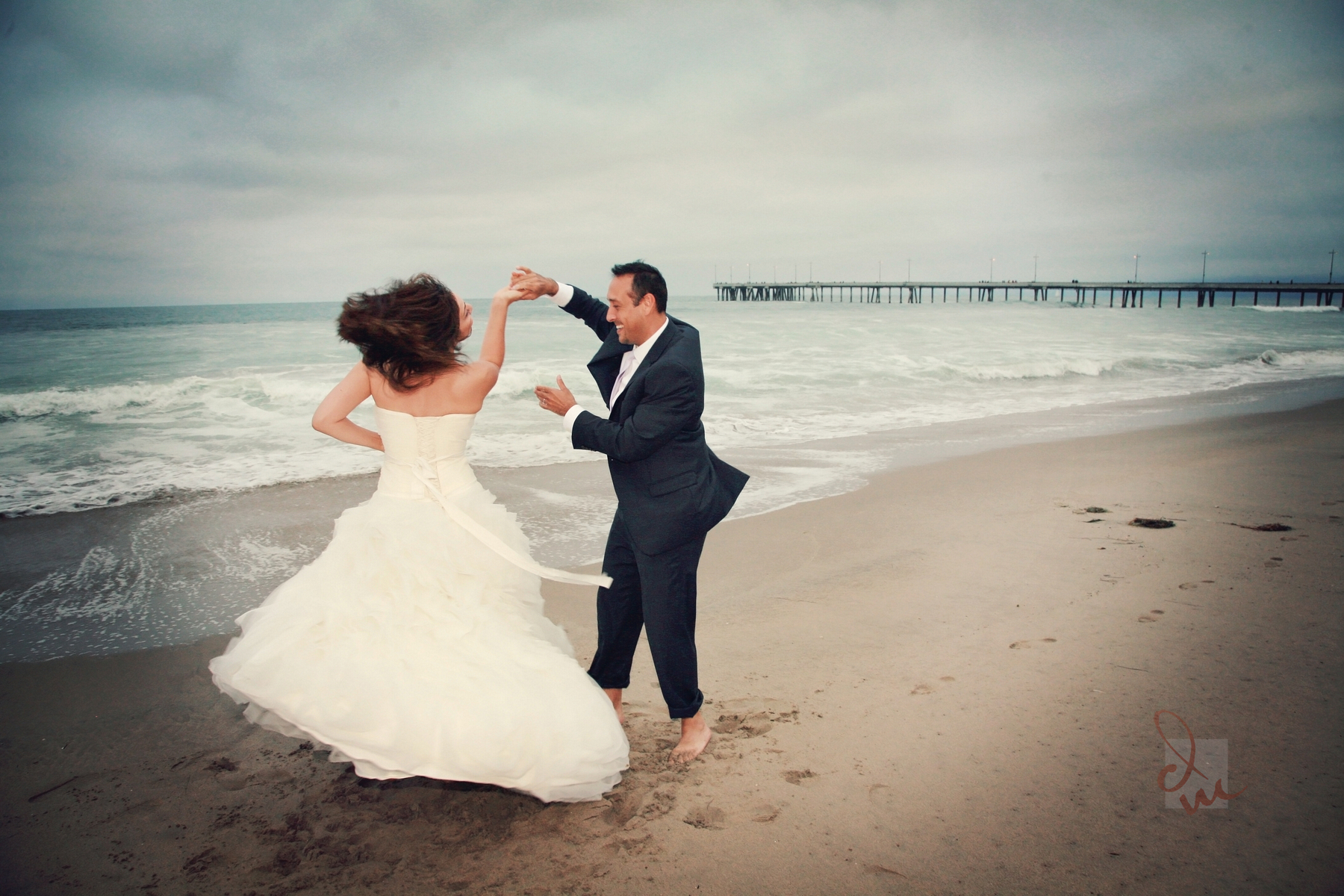 We started shooting about an hour before sunset.  The fog was coming in quickly so time was limited, but we got some stunning photos of the two of them dancing on the beach.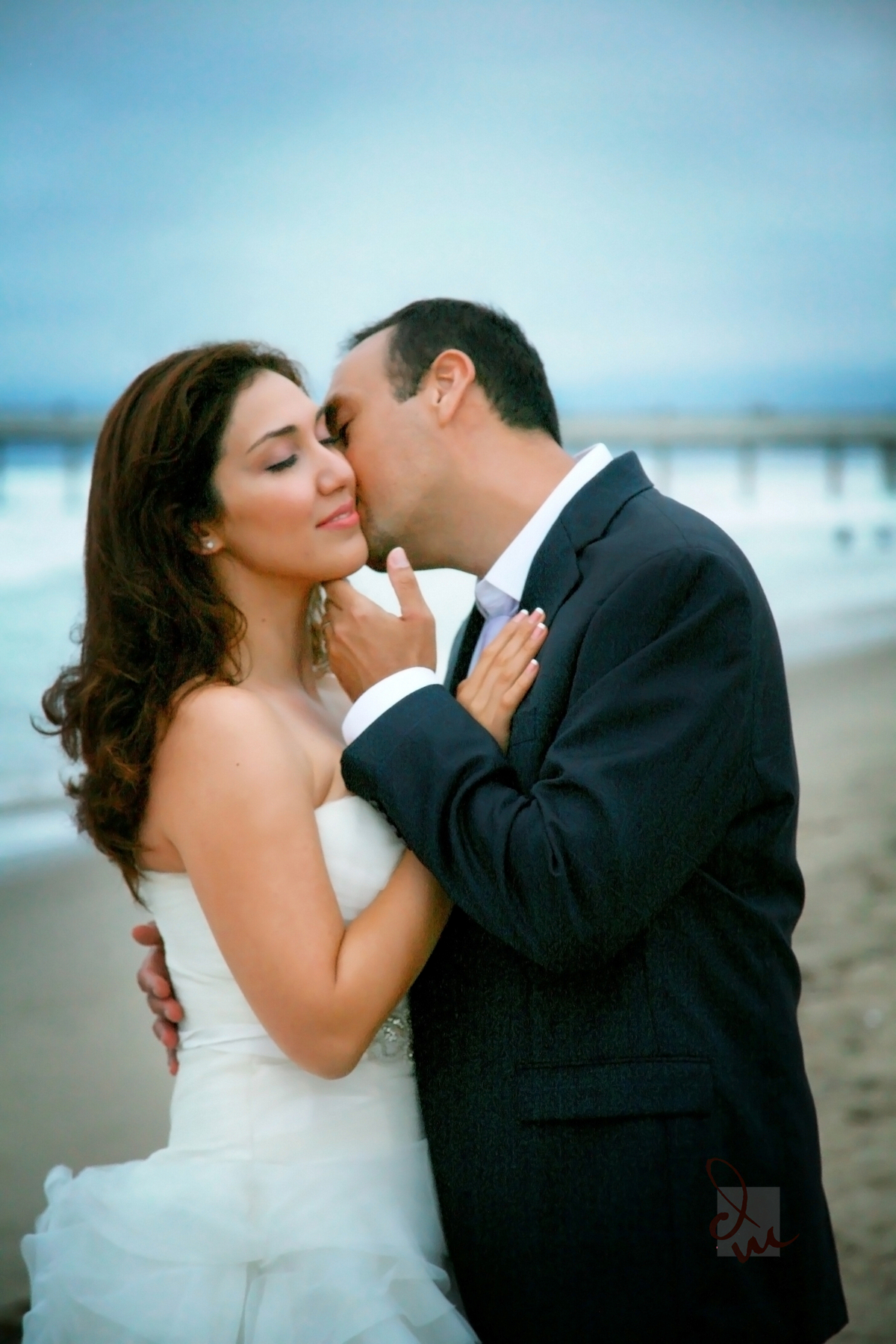 There is something so romantic about a wedding photo on the beach!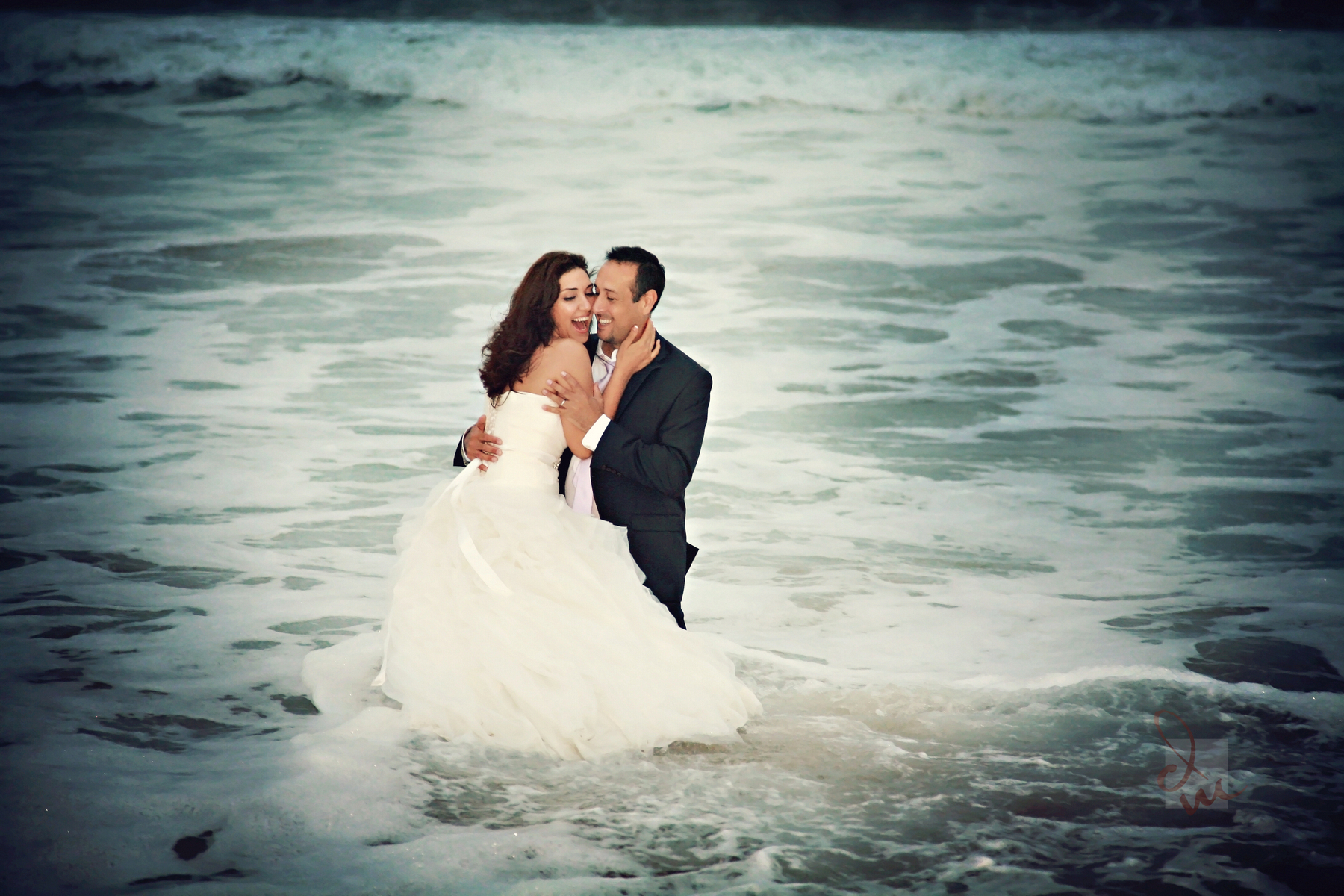 Monica's wedding dress was gorgeous but she wasn't afraid to get it wet and have some fun in it!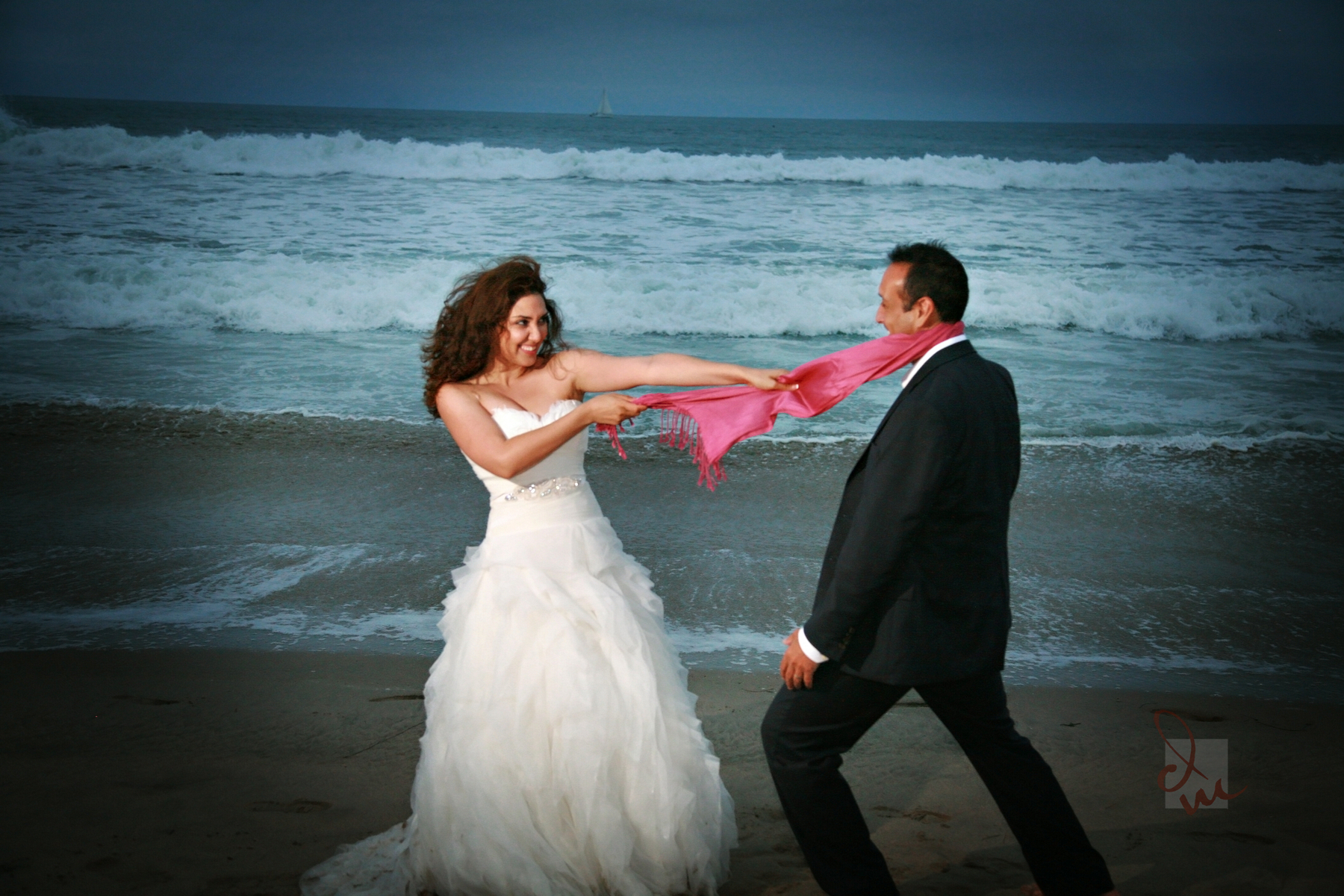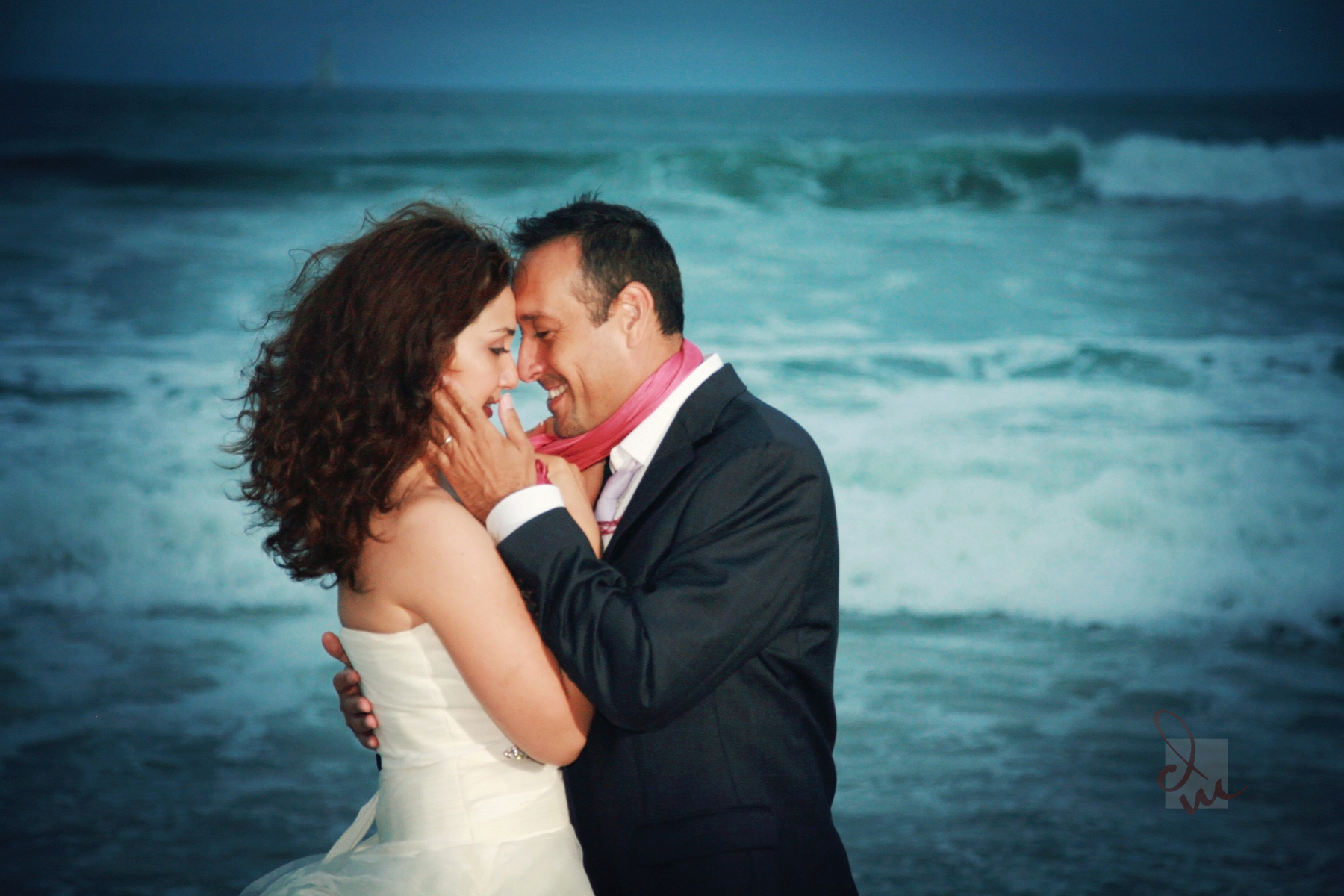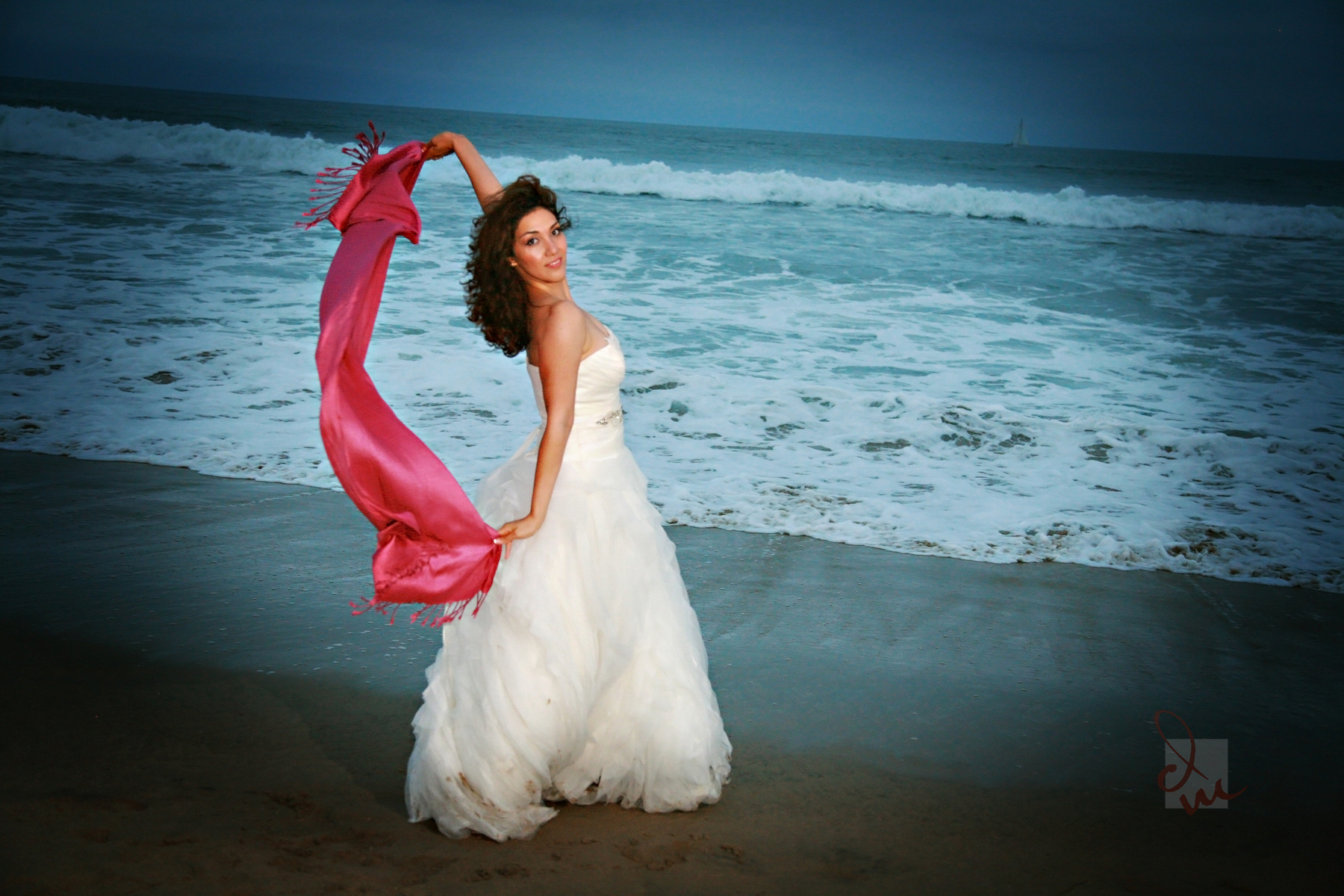 BTW, Monica and Julio are both accomplished Salsa dancers.  What more could a photographer ask for??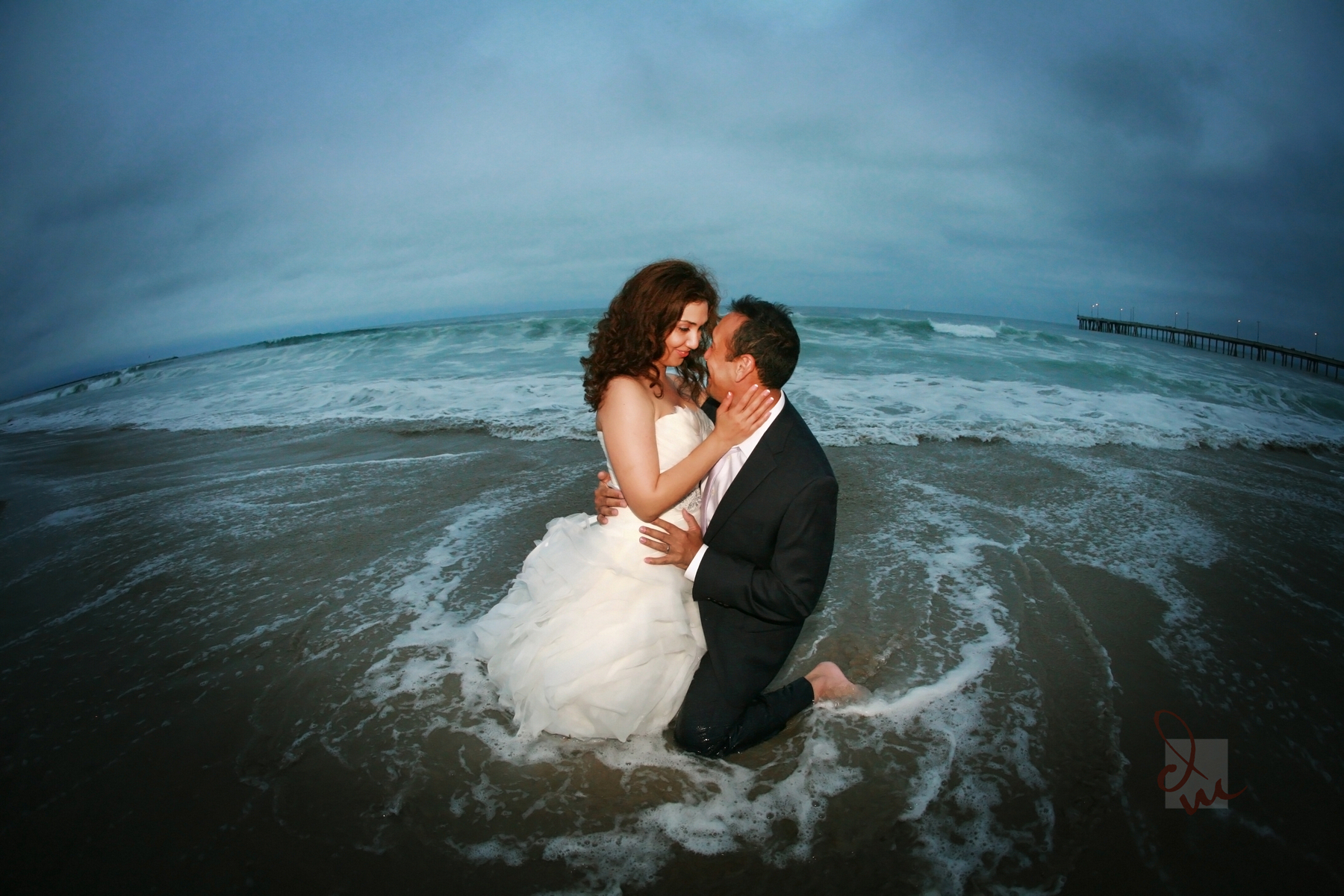 By the end of the shoot, the dress may have been a little…um, trashed, but it was well worth it for these once-in-a-lifetime portraits.  After all, these memories will last forever through these beautiful images.
Equipment used: Canon 5D, 17-40 lens, 15 mm fisheye lens, 2 canon 580EX II flashes, one off camera, plastic bag to protect camera while walking, flip flops and plenty of help from a great assistant!