PG&E has always valued the power of neighbors helping neighbors and giving back to the community.
Volunteer programs are a way that PG&E has enabled, not only their employees but also their community, to see how simple and rewarding volunteering can be.
In efforts to make this volunteering a long lasting community custom, the local California PG&E conducts it's annual Campaign for the Community.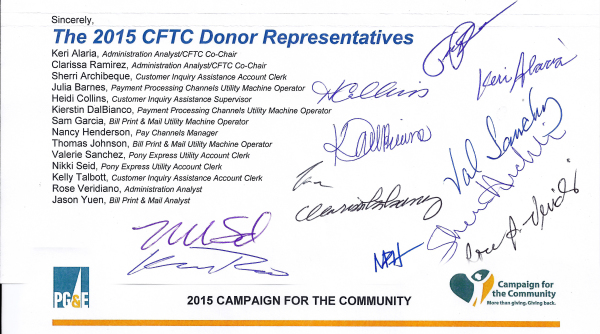 Last year PG&E employees volunteered more than 48,000 hours in a range of charitable efforts across Northern and Central California;
efforts ranging from building play houses for Habit against Humanity to collecting school supplies for school children.
The employees of PG&E not only volunteer their time, but they prepare a raffle and an auction event to also help raise more charitable contributions.
Diana Miller Photography works with many of the non-profit companies and organizations in Sacramento who have such events; in fact we were honored to have PG&E ask us if we would like to donate to their cause.
We took this chance to make a difference in our community and hope we can help PG&E make a real difference here in California.
Pg&E's employees are so helpful in every aspect of the events they put on.
During the process of communicating that we did indeed want to donate, we had a death in the family.
And as we all know, things usually come to a halt when this occurs.
But with the generosity of Sacramento PG&E we were still able to be a part of this wonderful event.
We donated $250 studio credit to the winner of the auction, however we wanted to also display what they'd be winning, which was a Diana Miller's portrait.
We had a few pre-made flyers, and with everything going on, thought, "these will just have to work for this event…"
However as soon as we told Jason (our liaison from PG&E) what was going on, he took it upon himself to create a flyer that would honor Diana's wonderful work: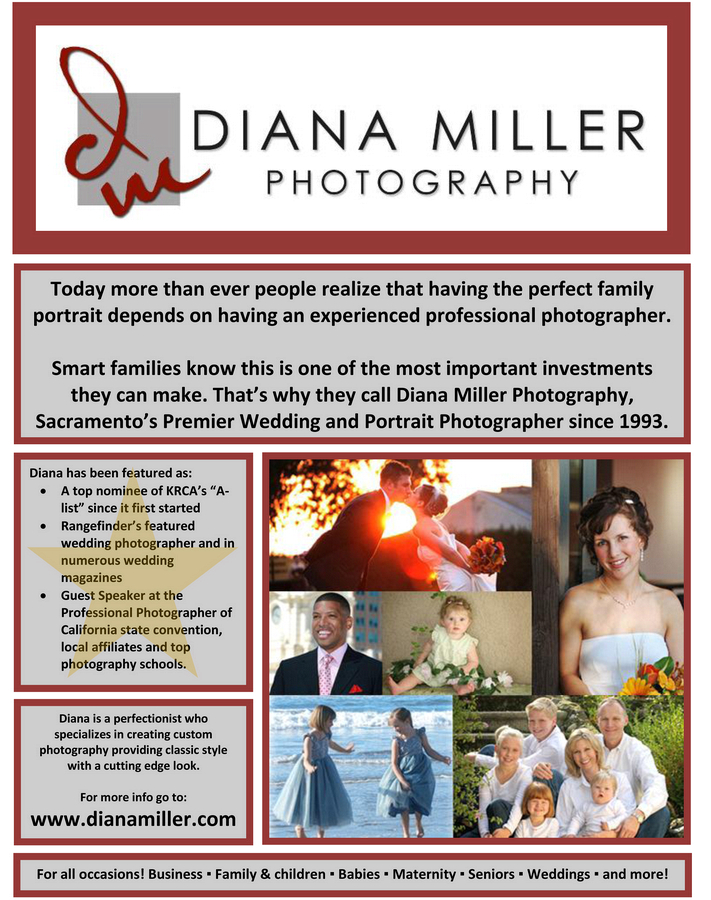 We just thought that was the nicest thing he could have done! He definitely didn't have to, but was so willing to help.
Thanks Jason and PG&E for sticking true to your mantra of neighbors helping neighbors and giving back to the community!
To read more about how PG&E helps it's community click this link