Laurie Shimuzu came to me for a family portrait this past summer.  We met for a consult and talked about her vision for her family portrait, with her parents, sister and their two girls.   When the day rolled around that we had booked, it turned out to be in the middle of our worst heat wave this past summer, with temperatures running 110 – 115 all week.  We talked on the phone and moved the session to 8am, probably my earliest family portrait session ever!  When they arrived around 7:45 am,  It was already in the mid 80's  and got hot very quickly. I pulled out my husband's giant industrial fan and had it running outside the studio,  just off-camera, so they could come and cool off by the fan in between poses.  But, in spite of the hot temperatures, the session was a success and they ended up with some lovely family portraits.  Her parents even ordered a family album, which is posted here for you to enjoy as well!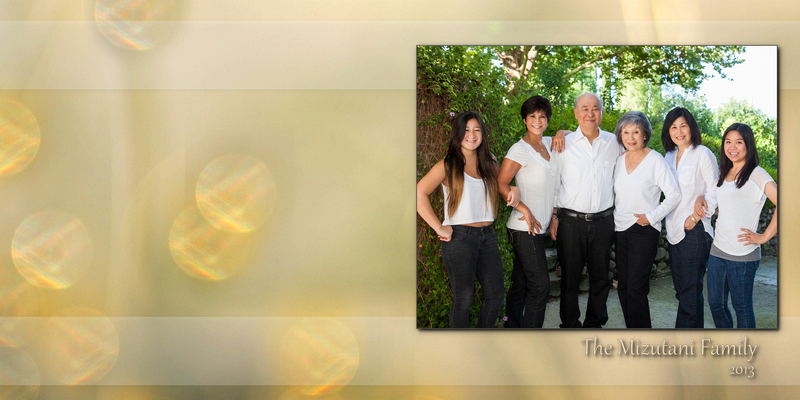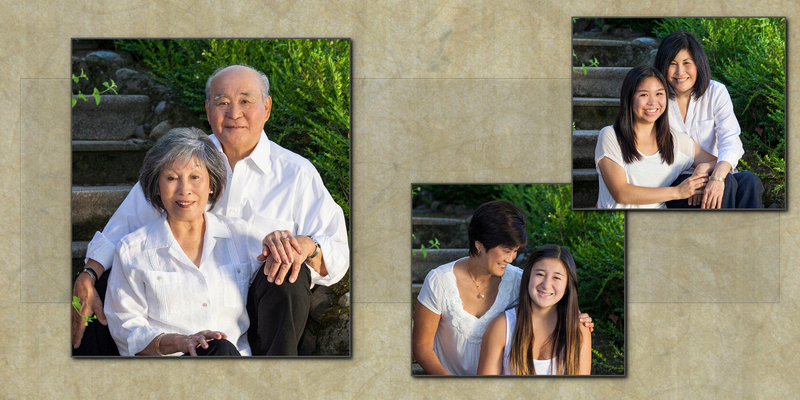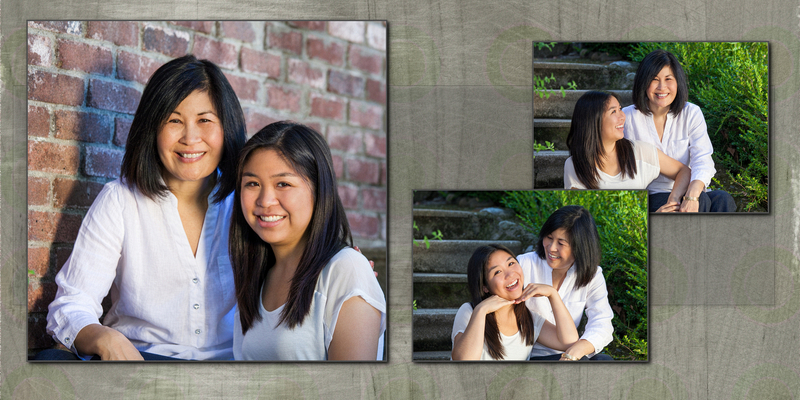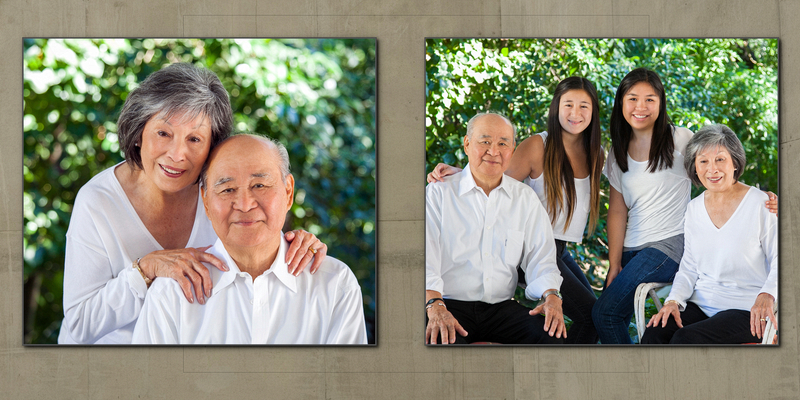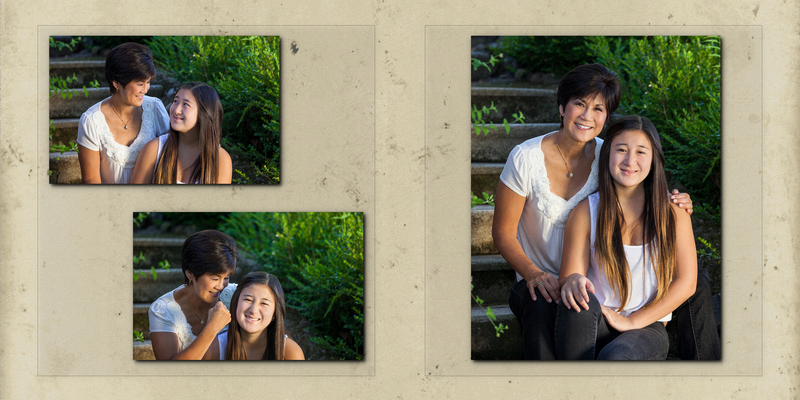 "I attended a fundraising event and decided to bid on a gift certificate offer by Diana Miller Photography. I won the auction and I couldn't have been happier with the results of our photo shoot with Diana.
Diana photographed three generations of our family for a family album and did a fabulous job. We loved the fact that we weren't limited to a studio sitting and instead were treated to shots outdoors on her property. We were wow'ed by the quality of her photographs, her ability to edit out elements of a portrait we didn't care for, and we loved the design and layout of the album.  I would recommend Diana Miller Photography in a heartbeat."  –Laurie Shimizu on Yelp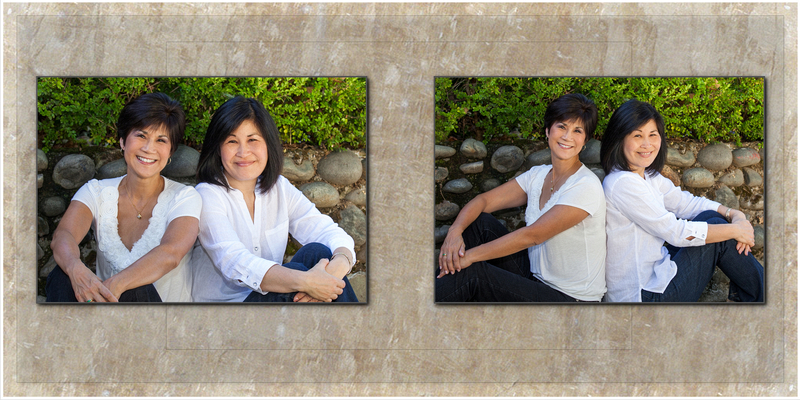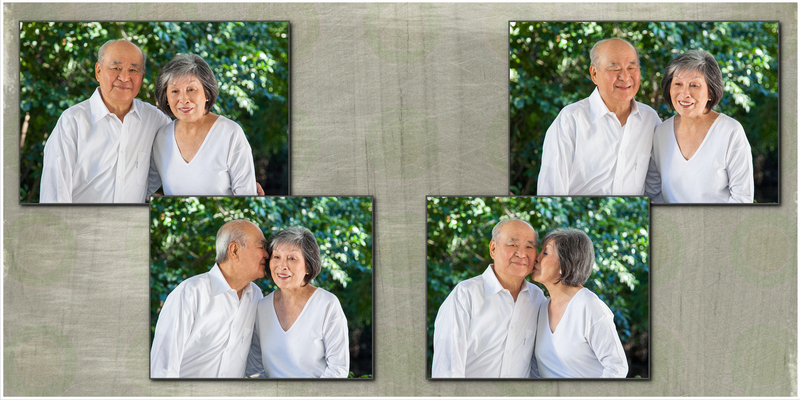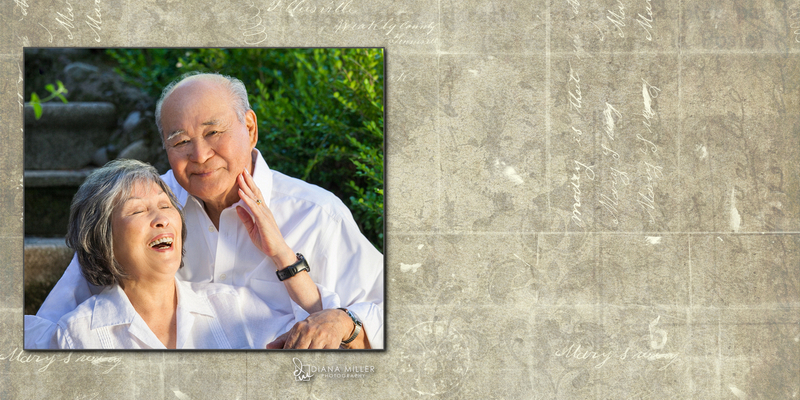 I love this photo of Mr. and Mrs. Mizutani together!