Casey first told Brandon she was thinking about doing a boudoir session for him, and he suggested, "why don't we do one together?"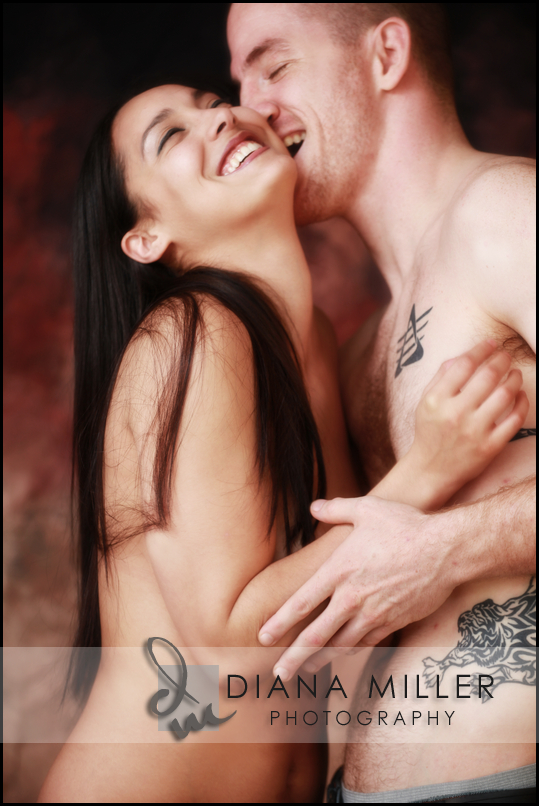 That's the kind of thinking I like!   So after searching online for the perfect boudoir photographer to work with,  Casey emailed me to set up a consult so we could meet. ( I always recommend this for boudoir clients!)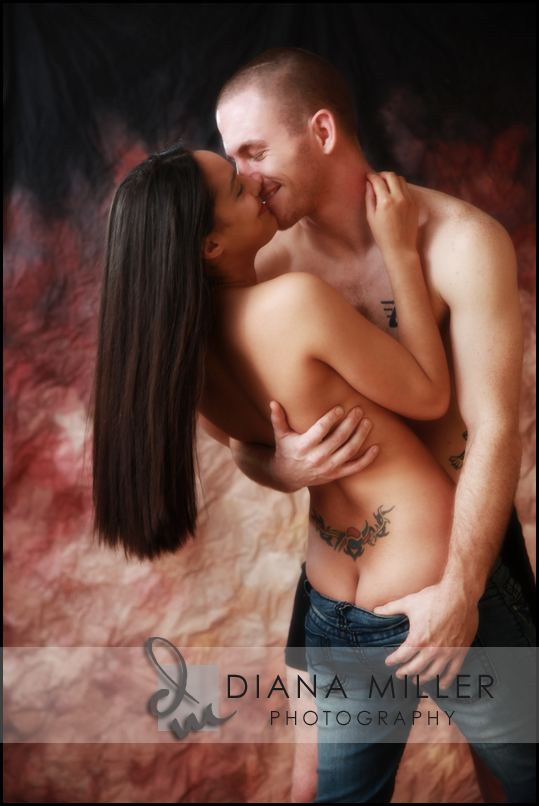 We used two different backgrounds, one I call my "fire and ice" background, and the other one a simple black backdrop.  I used a 3 light setup plus a large reflector in the studio.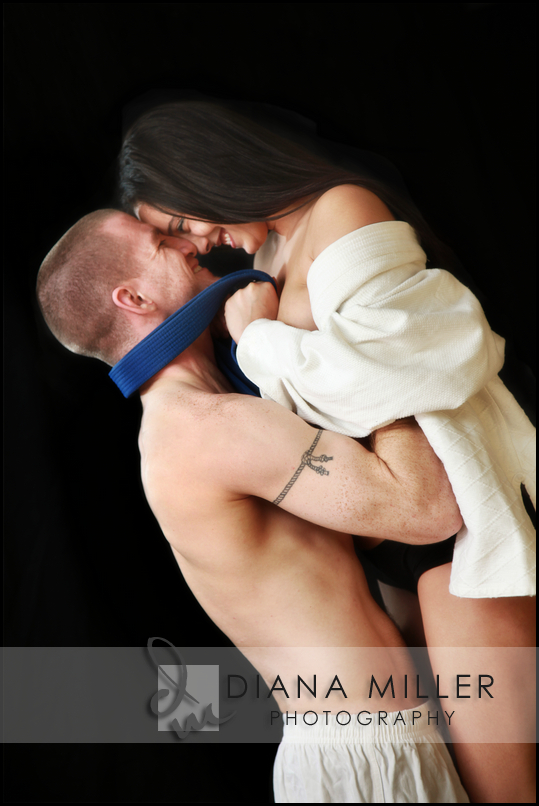 Brandon shared that he teaches MMA and has a blue belt in jujitsu, so he wanted to incorporate that into the session.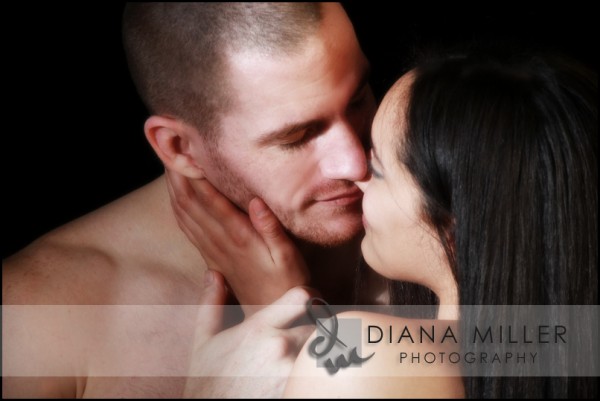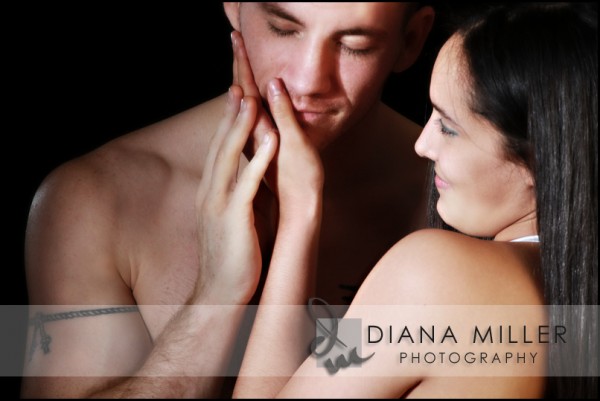 You could just feel the passion during the session.  The resulting portraits were very sexy and sensual.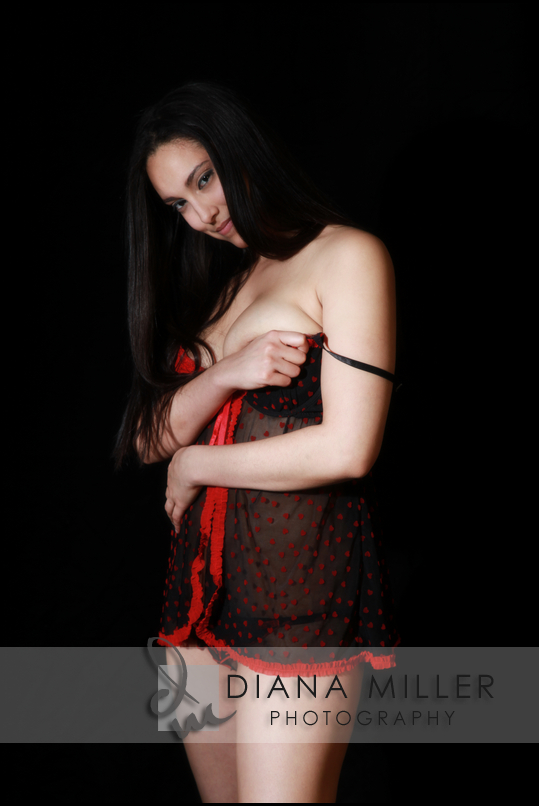 Casey had some sexy lingerie items she wanted to use as well, but it mostly was kept very simple and focused on the love they had for each other in their relationship.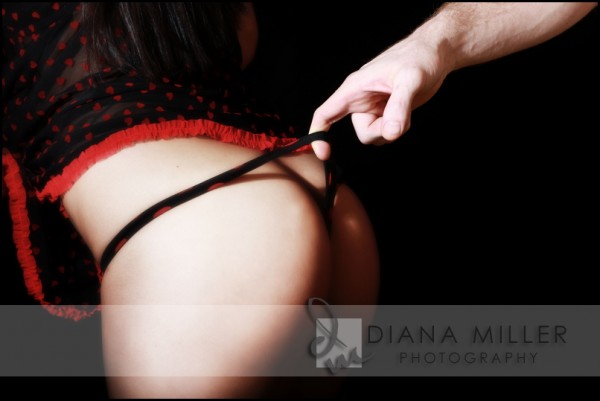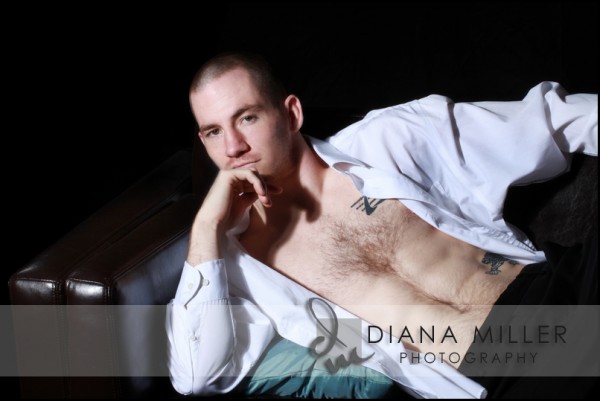 Since we captured such and sweet and sexy boudoir portrait of Casey alone, we had to do a "dudeoir" portrait of Brandon as well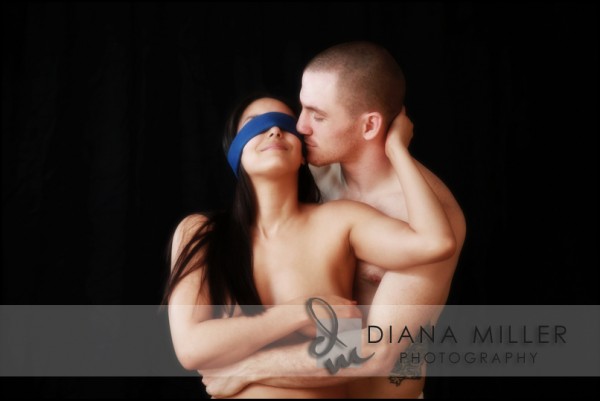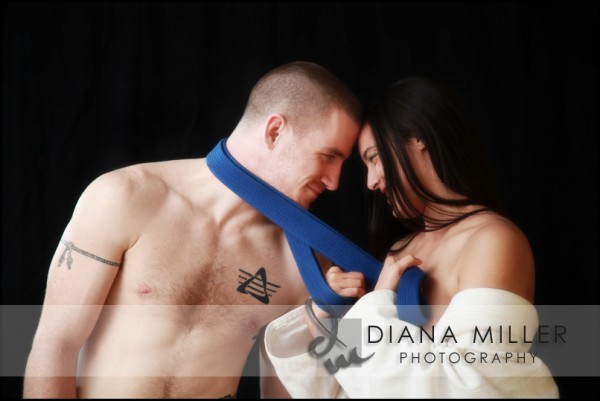 It was such a fun time as Casey and Brandon got to playfully act out some of their fantasies…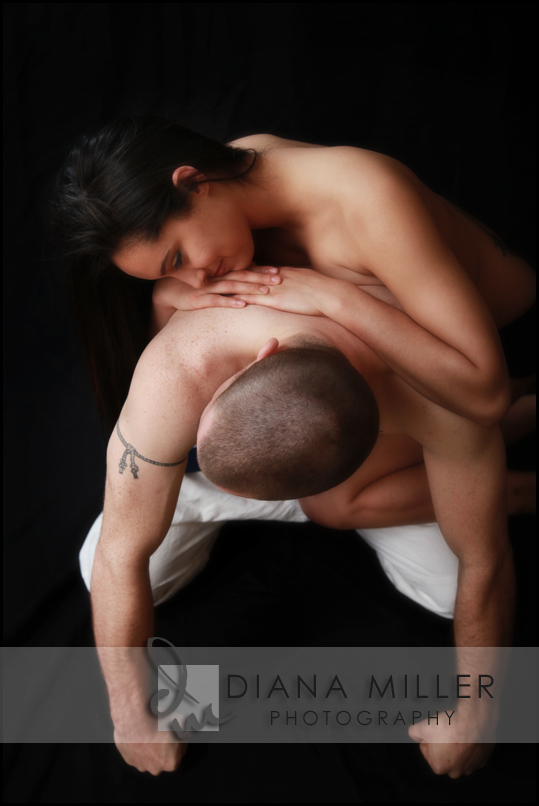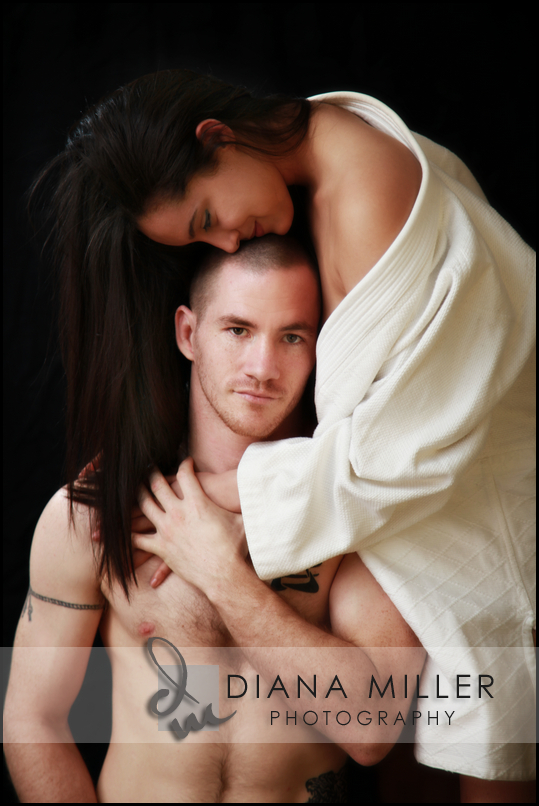 For the soft light, I used a reverse-halo softbox, and for the harder light I used a strip light with a grid.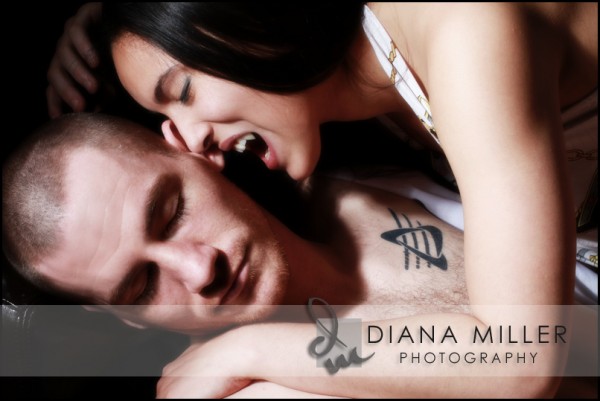 At the end of the session, Casey and Brandon played out a vampire fantasy session, with Brandon innocently sleeping as Casey comes in for a quick bite…hehehe.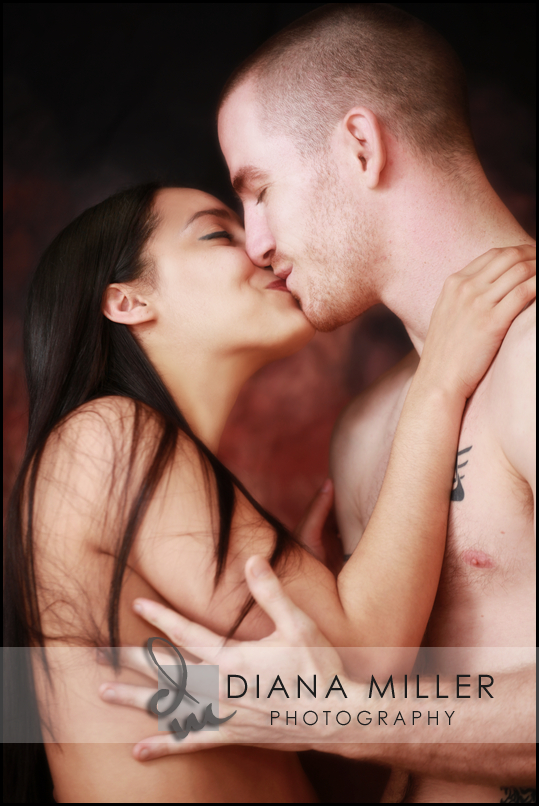 Thanks Casey and Brandon for allowing us to create some beautiful memories for you 🙂