We recently had the honor of photographing some of the international bankers at Bank of the West's 
corporate headquarters in San Francisco.  They wanted to show they were in San Francisco as these photos would be used globally.  We decided to use the view from the 22 floor lobby with the TransAmerica building in the background – a well known landmark.  The conference room on that floor was already reserved, so we used a window at the end of a hallway to do these executive portraits.
   The lighting was tricky as the goal was to get a good exposure on the background as well as on our clients.  We also had almost no time to test the lighting as the security guard at the building held us up almost a half hour getting clearance for us to enter.  I guess our big studio lighting case  looked threatening to them.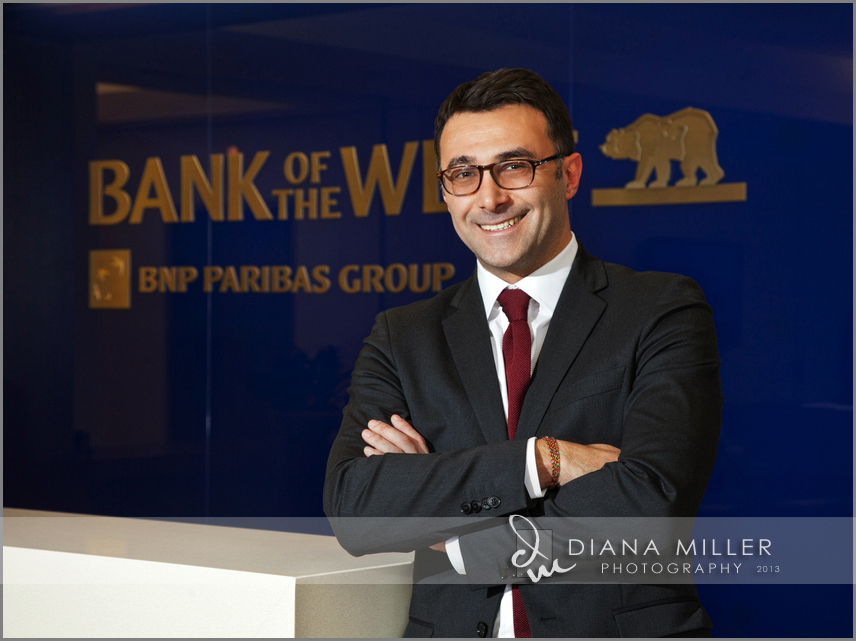 Anyway, the end results are what it's all about and we created some wonderful portraits that definitely makes you think "Executive Portrait in San Francisco".