I was recently one of 100 photographers asked to be a part of a very exciting worldwide project, "Mirrors – A book of Self-Portrait Photography".  Of course I jumped at the chance to do something different, creative, to think out of the box, to look at the woman in the mirror…so to speak 🙂
Self portraits allow artists to define themselves in their own terms.  You choose what goes into the photograph, and in doing so, you choose who you are and how others percieve you.  Mirrors is a book of self-portrait photographs from a worldwide art project, "100 Self-Portraits: Defining Ourselves Through Photography".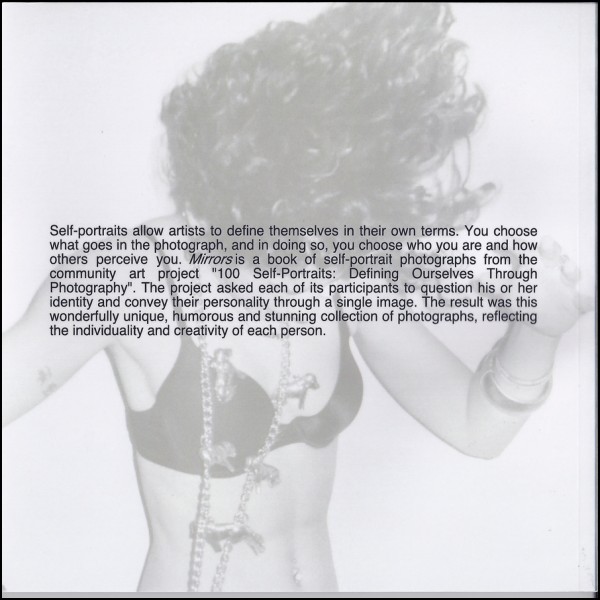 The project asked each of the participants to question his or her identity and convey their personality through a single image.   It was harder than you might think, but the image I came up with was taken with my Blackberry Pearl cell phone on the Golden Gate Bridge.  I had dropped off my daughter in Pacifica with friends and was heading home to Sacramento when I struck by the dramatic fog going across the bridge, literally cutting it in half.  On the San Francisco side, it was dark, gloomy and foggy.  On the Marin County side, it was bright and sunny.  I parked my car on the Marin side and started walking back across the bridge, towards the fog, and snapping pics with my trusty blackberry.
I liked the image because it conveyed a sense of travel, a little mystery, a different perspective (and because the high angle of the camera made my face and neck slimmer…hehe.)
Enjoy!