FRAMING THE DAY  
WRITTEN BY ANA K. COTHAM
This was originally published online at OUR WEDDING MAGAZINE
The story of your romance is one only you can capture. Well, you and the professional who will help you capture it for all eternity. "Every bride wants her wedding to be as unique as possible," says Diana Miller of Diana Miller Photography. "She wants sophistication without being too fussy—and she still wants to have fun!"
But if you're running amok and overwhelmed with potential ideas, let some professional insights guide you into crafting that perfect balance.
THE VERY BEGINNING (IT'S A VERY GOOD PLACE TO START)
Sam Wood of Sharpe Photographers recommends checking out online sources, such as the ever-popular Pinterest, to brainstorm ideas—cool locations, settings, interesting props, a certain ambiance—before meeting your potential photographer. "It's a good starting point to be creative," he says. "And then, a trained photographer can look at the image and see how it was done."
View the online portfolio of each photographer before meeting, advises Christina Mussetter of M Portraits, and view whole galleries to make sure the professional you hire has the technique to fit your desired style. If it's not in their wheelhouse, you can continue the interviewing process.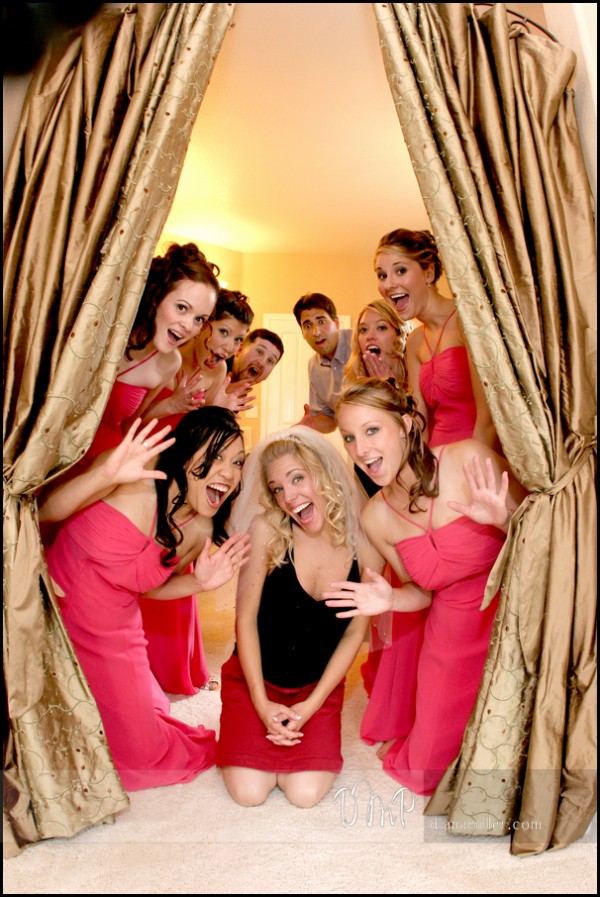 BEFORE THE BIG DAY
One rising trend for save-the-date and engagement sessions, says Wood, is painting with sparklers. "I've done half a dozen engagement shoots where we go out at night to cool locations," he says, "and use sparklers to write or draw various things in the sky, like 'I love you,' hearts or the wedding date." Recent shoots have been scattered throughout downtown Sacramento, including near Tower Bridge.
Speaking of locations, Wood recommends giving your photographer as much information in advance as possible. While public venues are popular, private locales—such as the working cattle ranch Wood recently shot at—also are being booked. "It was a challenging location to access—gravel roads, long walks with all my gear," he says. "With these unusual locations, it's sometimes difficult or not practical to do a site visit beforehand. So the more information you can send ahead of time, the better."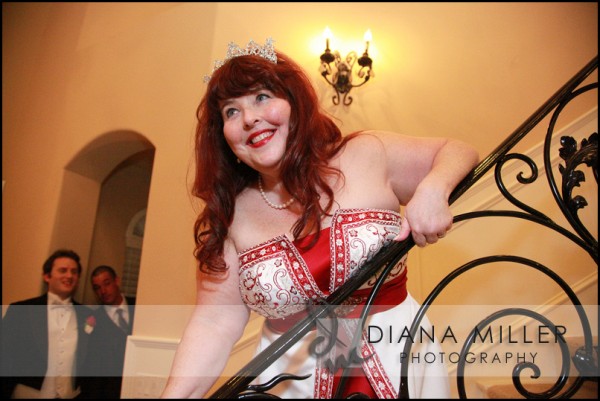 DRESSING FOR THE OCCASION
You can crack a smile and still be serious about your vows. That casual California vibe still is very much in vogue, from laid-back settings for your engagement photo session to apparel for the big day. Wood has seen wedding photography trending away from the more fashionoriented looks of years ago. "It's more natural now, less flash and more realism."
"Grooms are much more casual and often have a quirky tie or socks with a suit," says Miller. "I haven't seen a groom wear a tux in about five years!"
And if you and your significant other are full-out pranksters, well, why dampen that? Let your personalities shine through with jaunty camera angles, unusual locations or wacky props. (A pair of rabbit ears never hurt anybody.) Having said all that, the vintage look—be it art nouveau, black-and-white Hollywood glamour or 1960s "Mad Men" chic—still holds sway. Set the background, throw in a few props, and you've created something for your wedding day that's retro-classic yet fresh.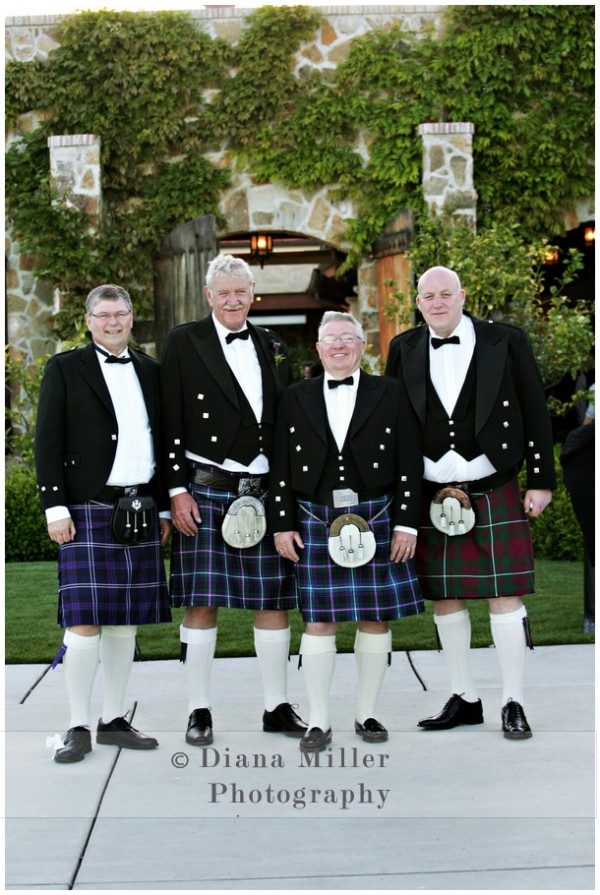 CAPTURING THE FUN
Disposable cameras and video cameras have long been a fun, interactive way for guests to quickly capture their experience of the day. "Photo booths and backdrops with masks are still around, and guests really enjoy that," Miller says. Also on the rise are video booths that allow guests to take a photo and record a live personal message to the happy couple, producing a CD for both guest and host.
Personal websites and Facebook pages are easy ways to share images of the big day. But other websites and customized apps, such as weddingsnap.com, allow guests to upload photos and videos to a single app that only guests are permitted to see, keeping it a bit more private.
POST-PRODUCTION
Mussetter says that brides and grooms are asking for access to the high-resolution images more than ever. "With the vast selection of DIY printing programs online, they want to be able to print their own books, canvases, thank you cards, etc.," she says. "I think that's great, because it will save the client money in the long run. The initial cost of the high resolution images might seem high, but it makes sense when you figure what you will be saving by doing it yourself."
She recommends asking your photographer for suggestions on where to print and tips for achieving the best prints possible. "At some online labs, turning off 'auto-correct' will actually make the images print out better because professional images are already adjusted."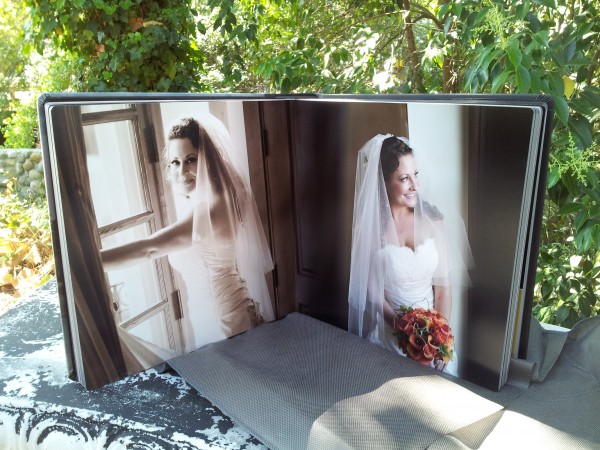 AFTER THE BALL IS OVER
Technique has come a long way. Along with basic and advanced corrections (from adjusting the color to politely erasing a photobomber from an otherwise-perfect shot), there are myriad ways to stylize photographs: black and white, sepia tones, fisheye lens.
As for wedding videos, think no longer of a shaky vidcam with the sound cutting in and out during vows. In the hands of a professional, wedding videos can boast almost all the bells and whistles of their bigscreen counterparts: filters, voiceovers, music loops, 3–D montages including still photography. Some video packages even come with the option of creating a trailer, usually released as a preview to the full-length wedding movie. Indeed, a cinematically crafted movie is a great way to share your wedding day with those who couldn't make it—and to relive it yourself any time you want.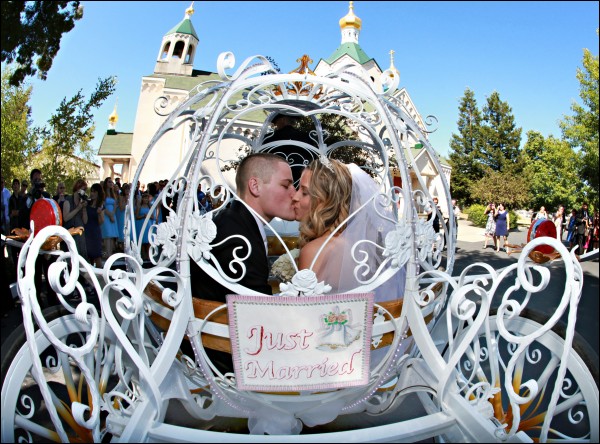 THE NITTY GRITTY
Couples should come in knowing what they want from their photographer. "Too many brides want quotes but they don't even know if they want someone all day or not, if they want an album or not, if they want an engagement album or not, proofs or not," says Diana Miller of Diana Miller Photography. "Many just shop for price but are not getting what they want, and they'll probably be disappointed." Overall, for a high-quality, professional wedding photographer, plus an entry level album and the proofs, you should expect to pay somewhere from $2,000 to $3,000. Upgrading the album package can raise the cost another $1,500 to $2,000, says Miller.
But it's worth it, says Christina Mussetter of M Portraits. "Even if you are having a simple wedding and not spending that much money, you want someone who is experienced and talented enough to make the day flow smoothly and give you photographic artwork that will last a lifetime," she says. "My suggestion for those on a budget would be quality, not quantity: Find an amazing photographer who will spend four hours capturing the most important key moments instead of a mediocre photographer who can be there all day."
Start looking for your photographer at least a year in advance, especially for dates during the busy seasons, advises Miller. You can get away with waiting longer if you're getting married in the off season or on a less sought-after day of the week. (The busiest months for weddings are June, August, September and October, with the off season typically January–March.)
And even if you're not quite ready to book, it's a good idea to touch base with your favorite photographers to see if they are even available, says Mussetter. "Once you know the date is open, you might ask to tentatively reserve it so that you will be first in line if another bride/groom asks about the same date. If someone else later inquires about your date, you will probably be asked to put down a deposit to officially reserve it. You'll have to make a decision, but at least you'll have first choice."
Did you like what you read here? Click here to request a free copy of the latest OUR WEDDING magazine.