I first met Katherine Plommer in my studio, after she was referred to me by her wedding planner, (and my good friend!) Michelle Klaff. We immediately hit it off, she booked her wedding with us and we did an engagement session a few months later.  Katherine said: "After meeting with you, Juan and I were convinced you were the perfect match for us. Sometimes you just know a person is going to work well with you."  I always ask my couples how they met, and Juan and Katherine first met on New Year's Eve in Tahoe by some mutual friends who planned a weekend at a cabin. (Katherine's parents, who have been married for almost 35 years, also met on NYE)  Was it fate?? I think so!
I was so excited to hear that their wedding was going to be at Jacuzzi Family Vineyards in Sonoma, CA. I had already visited there on a scouting trip for another bride, so I was familiar with the winery. I even signed up for their wine club on my visit! Btw next time you are in Sonoma, you must stop by and taste their wonderful wines.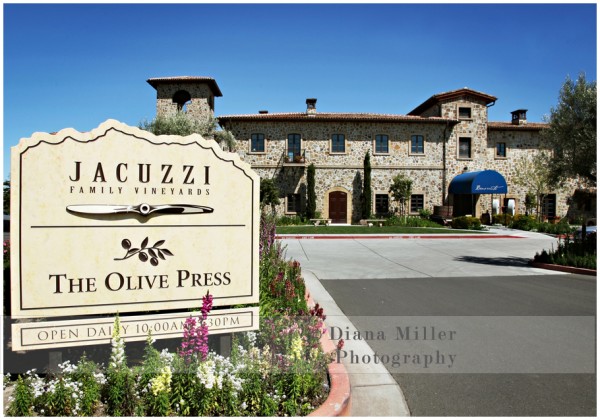 On the day of the wedding, I usually do some "getting ready photos for my brides and this was no different. My assistant, Ricardo, was doing the detail shots of the rings, shoes, etc and I was getting pics in the dressing room.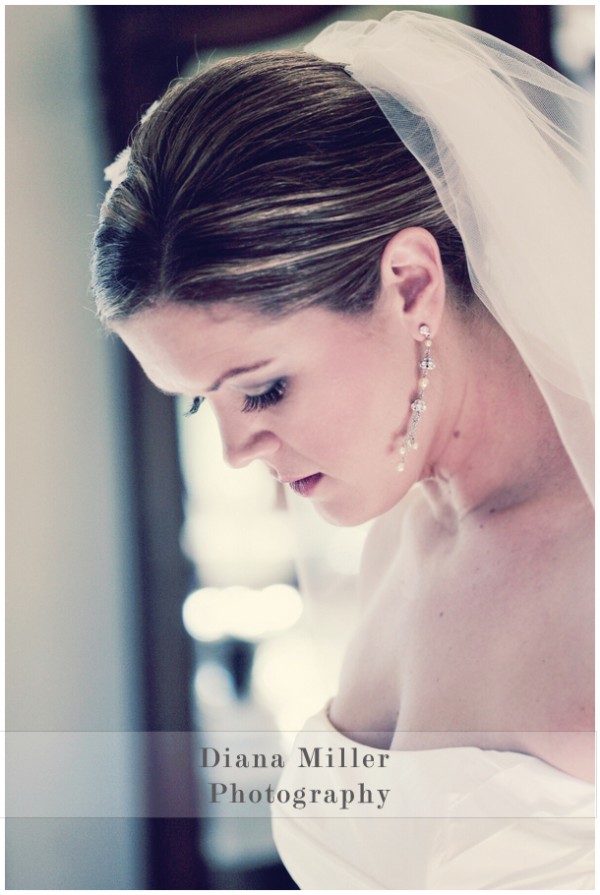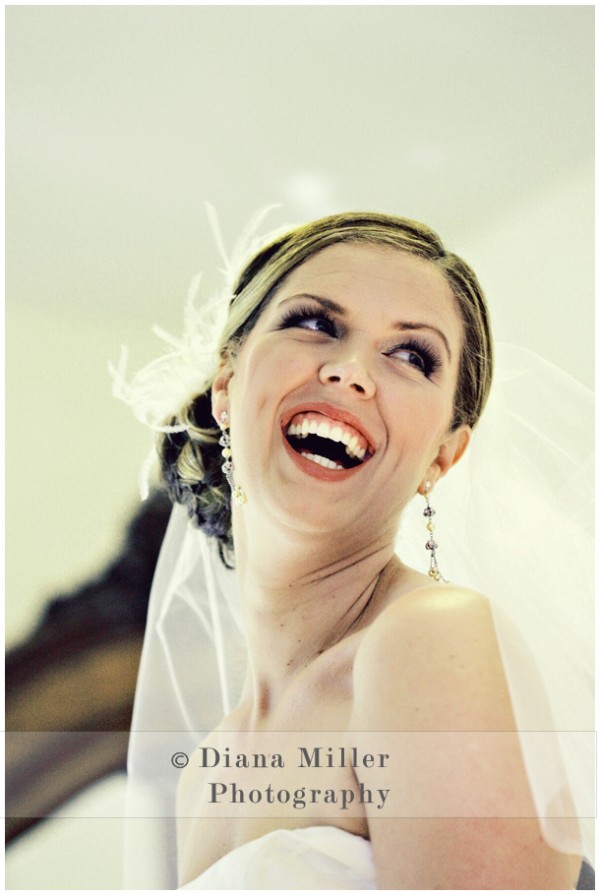 Katherine was just stunning in her beautiful dress, made by Priscilla of Boston. Her hair and makeup were done by Veronica Passalacqua and believe me, she looked GORGEOUS! Next she put on her veil and we opened the windows so she could pose in front of it. Someone then came in the room and with the opposite door open, the breeze blew in and her veil was just floating in the air. It was breathtaking!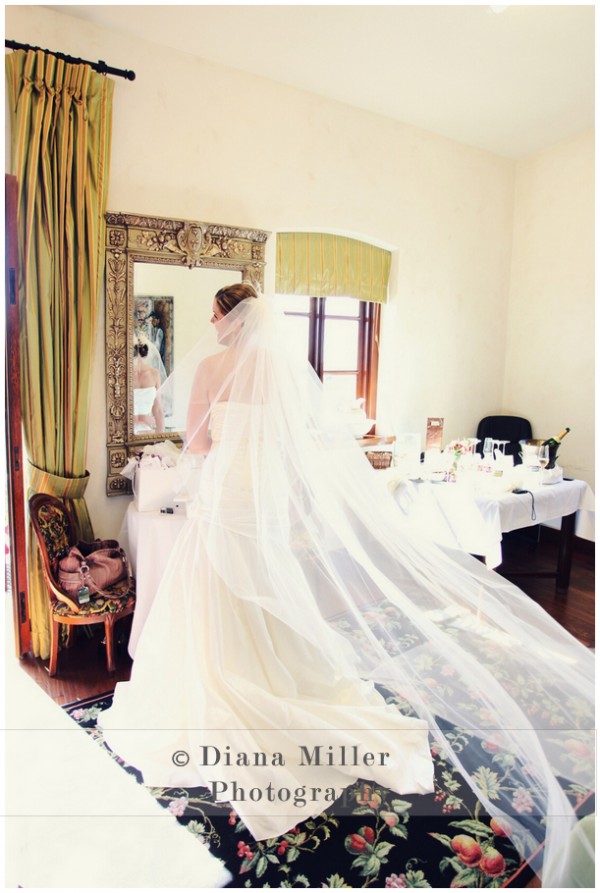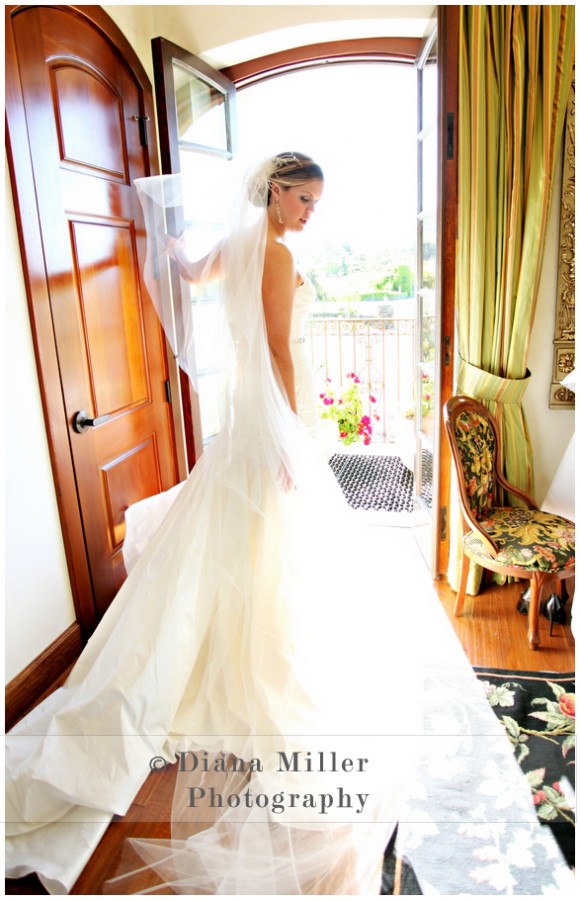 Katherine's beautiful bouquet, featuring Calla Lilies, Hydrangeas and Trumpet Tulips were created by Julie Stephens Floral Design in Sonoma.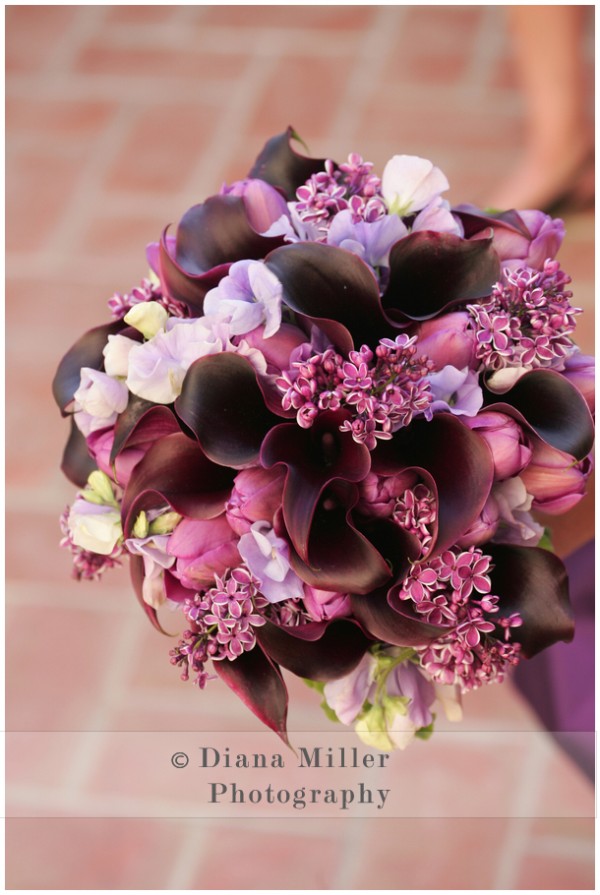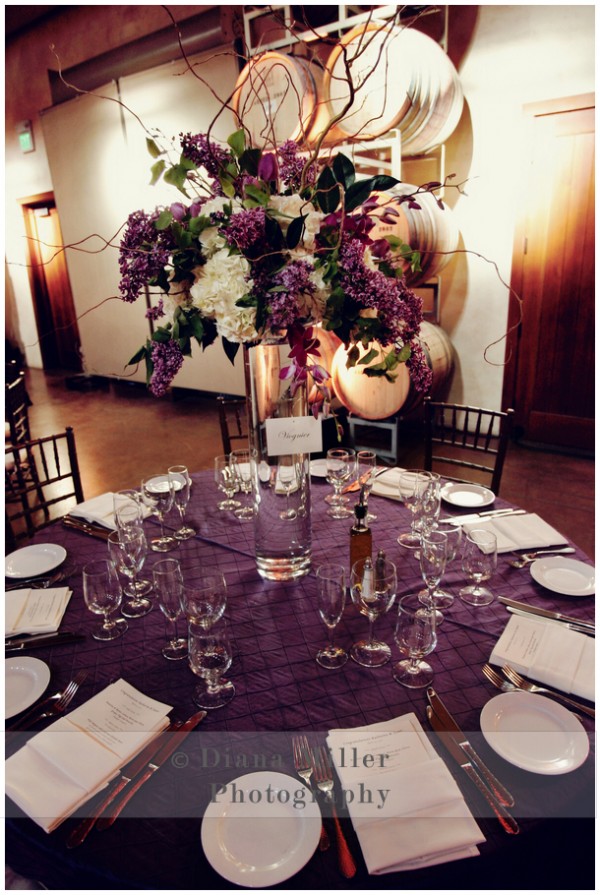 Katherine and Juan decided to do a "first look" before the ceremony.  That allows the couple some private time before all of the hustle and bustle of the wedding day takes over.  We pre-plan a location for the groom to wait for his bride, with his back to where she is coming from, then Ricardo and I stand at opposite ends so we can capture the expressions of both the bride and groom as they both get to see each other for the first time on their wedding day.  It is always such a sweet time and we feel incredibly honored to be a part of it and to capture those memories forever!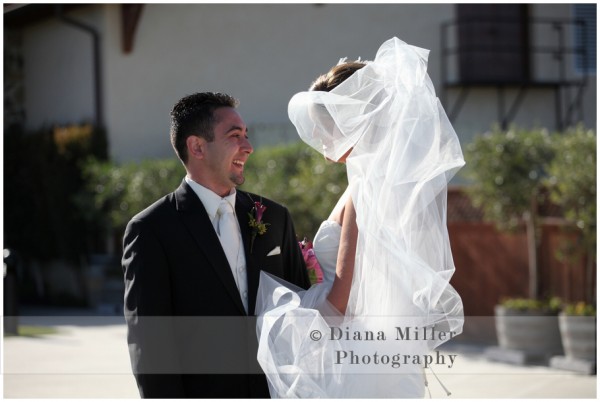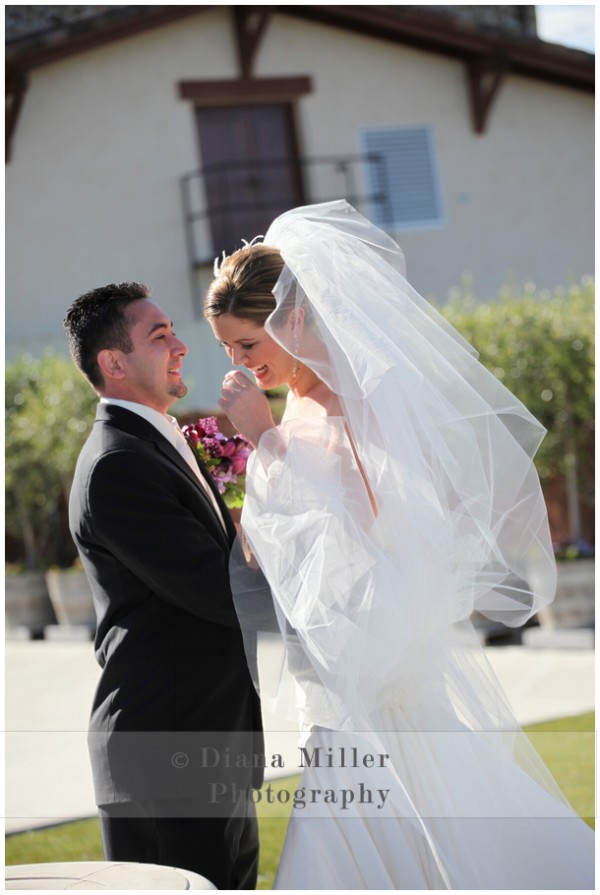 The ceremony was so beautiful outside by the fountain. We had such perfect weather and it was only the middle of April!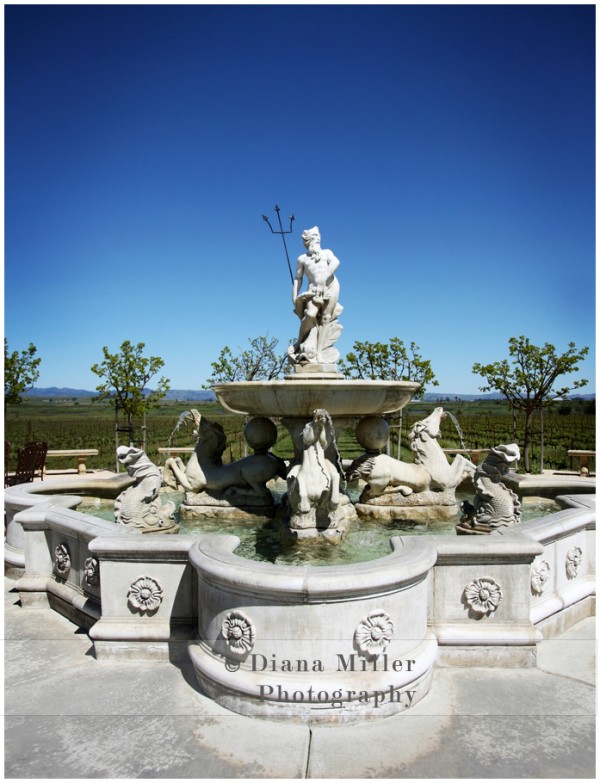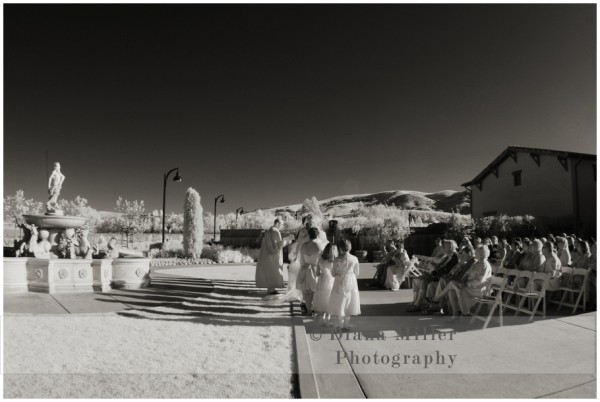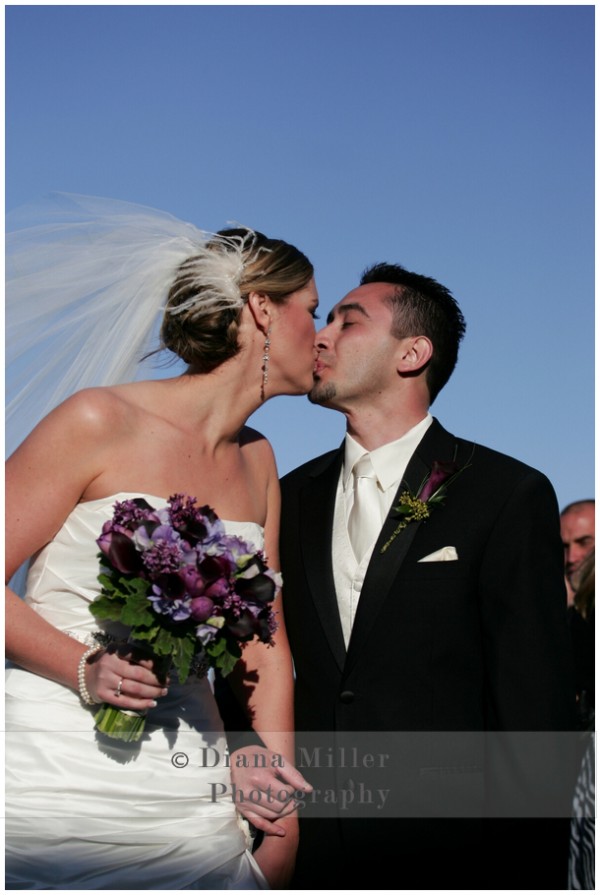 Ricardo and I did a combination of color and infrared BW, one of our specialties. Anytime you have sunlight and greenery try some infrared. It makes everything look surreal as the sky turns black and the foliage turns white.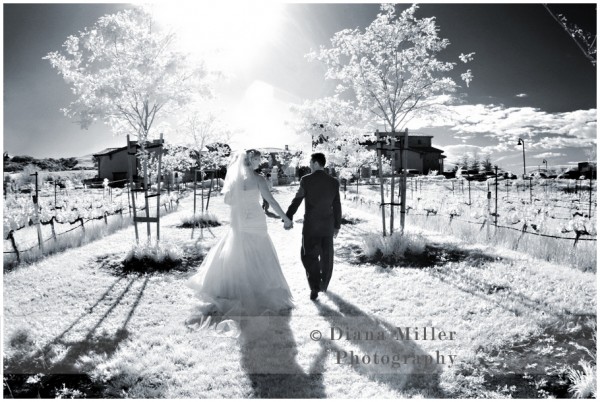 Their reception was held in the gorgeous hall at Jacuzzi Winery, but first we did a big group portrait of everyone in the courtyard. It was so fun!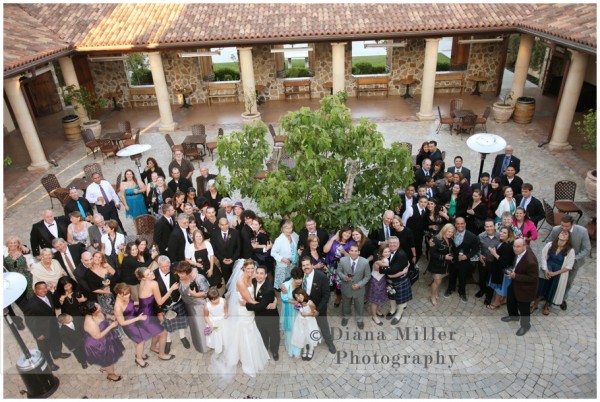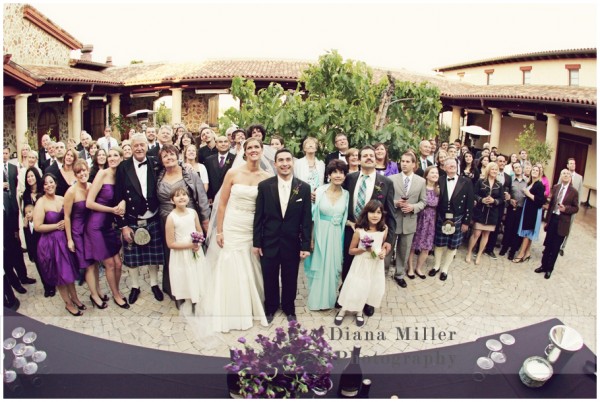 Delicious food was provided by Park Avenue Catering and the cake was made by Fleur de Lisa and featured Fondont with 4 flavors – Raspberry Zinger, Chocolate Carmel, Apple Caramel and Caribbean Coconut. Yum!!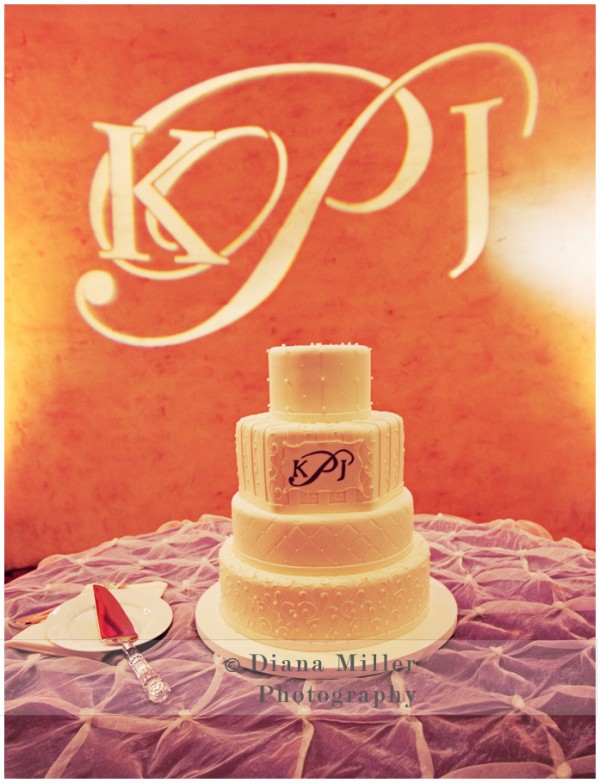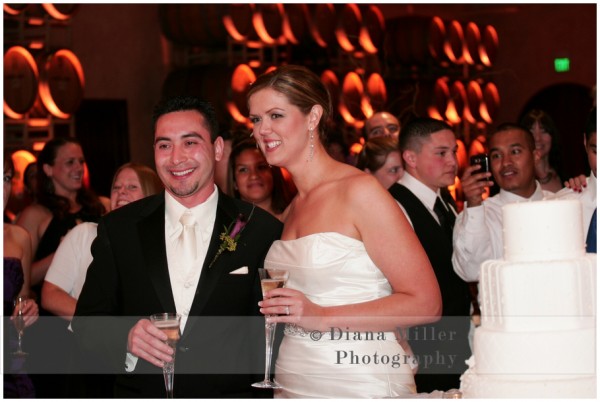 The wonderful Brandon Battaglia of "Switched On Audio" was the MC/DJ for the reception. He also provided the glamorous uplighting and room lighting. (hint: Anytime you can add room lighting to your event, do it!)
The favors were just adorable! Katherine's mom labeled olive oil bottles for all of the guests. Such a thoughtful yet practical gift!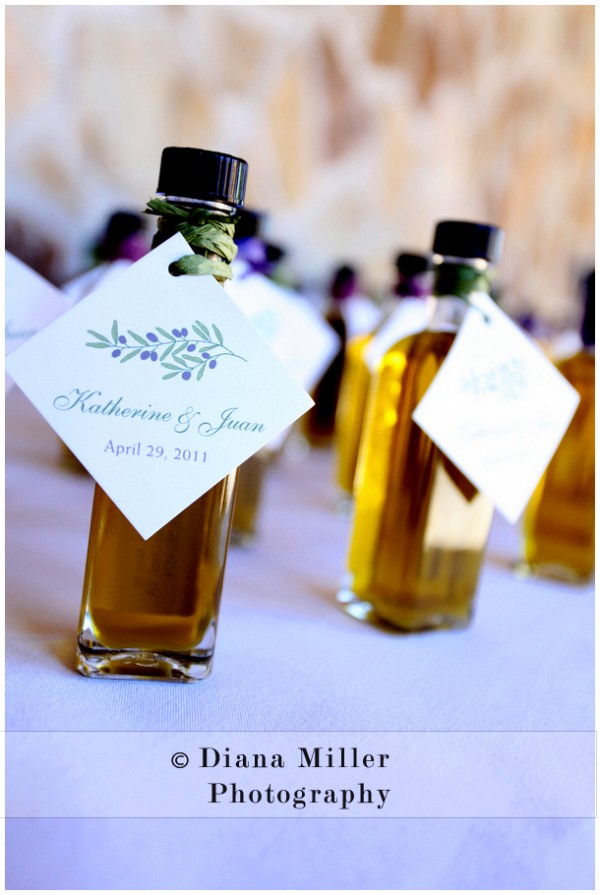 First Dance – Everything – Michael Buble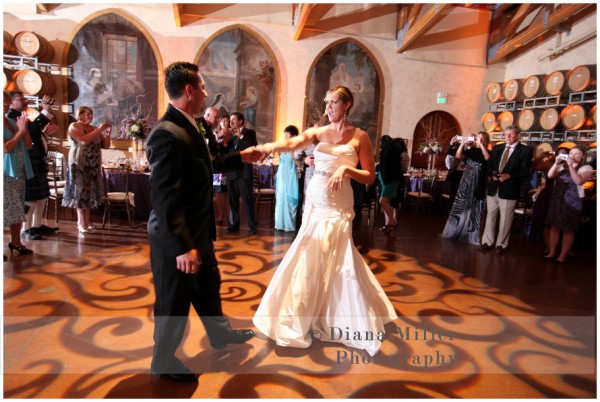 Father/Daughter Dance –My Girl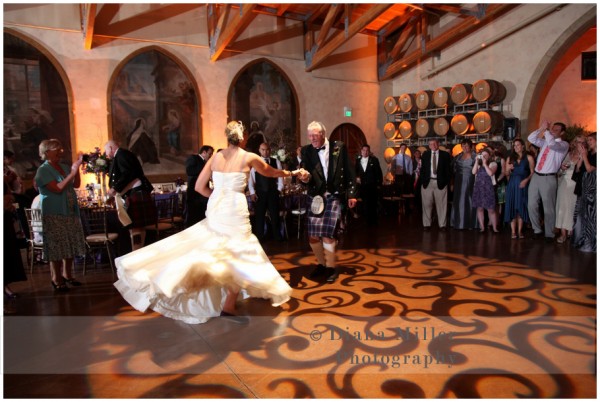 Cake Cutting Song –I Love You Madly – Cake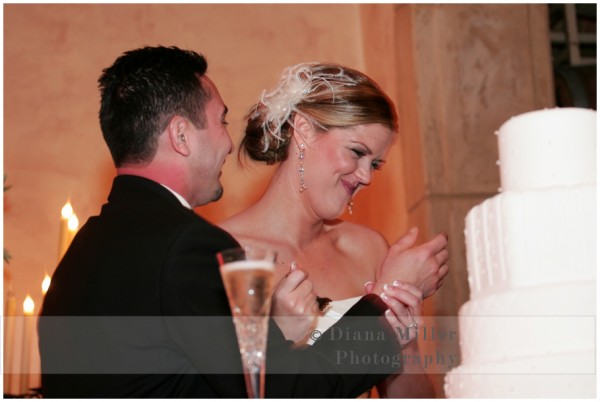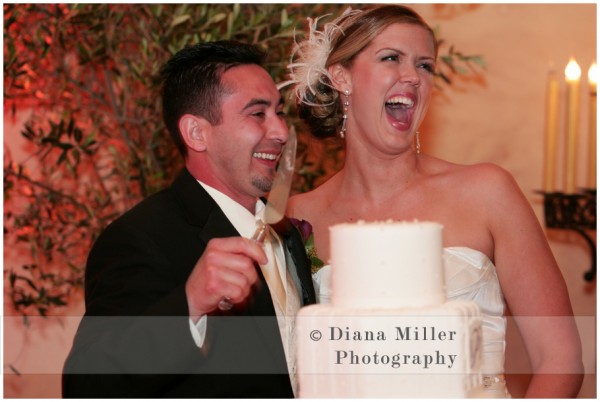 Katherine later shared with me: "Juan and I were truly impressed with each of our vendors. When we saw how everything came together the day of our wedding (and all we had to do was show up and look good!) we knew we had made the right choices."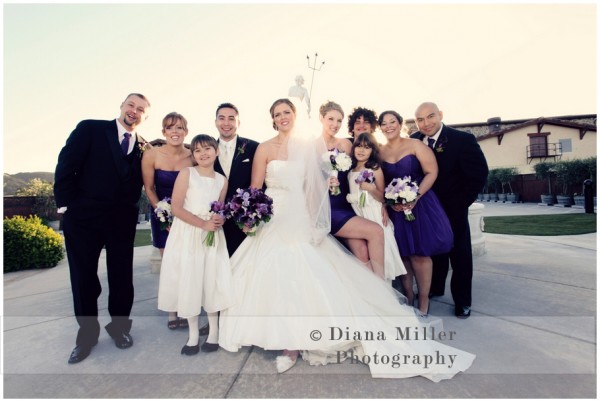 Any tips you'd give brides and grooms planning their wedding today?
Take as many pictures before the ceremony as you can. This was a tough decision for us as we wanted to wait to see each other when I came down the aisle. But we were so glad we got a lot of the pictures taken care of beforehand so we could enjoy the wedding with our friends and family and not miss it all taking pictures. Venue is important – think about your vision and whether the venues you are looking at can truly encapsulate what you are hoping for. A good venue is more than just a place that you need to decorate to make beautiful. Do a photo session with your photographer prior to the wedding. Juan and I were going to skip this but Diana said it would be good for the 3 of us to get to know each other and our personalities better. Such a great idea! Juan and I were so comfortable with Diana after that first session.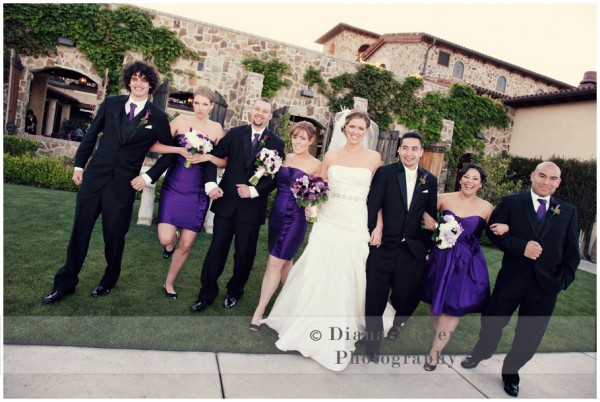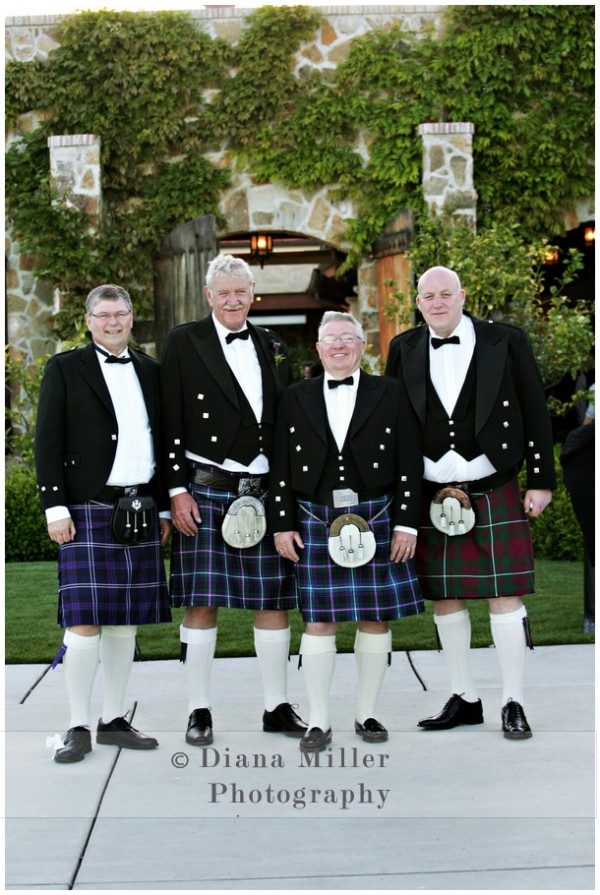 What would you have done differently if you had the chance?
Honestly, nothing. If I had to chose something, I would have not stressed about some of the choices we had to make as much. It was the little things that got me the most stressed. But we both loved every minute of our wedding and only wished it could have lasted longer!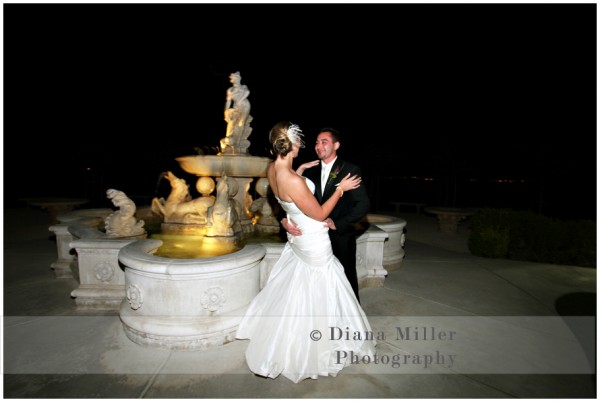 Thank you Katherine and Juan for allowing us to be a part of your special day!
P.S. I made a video of the wedding as well.  
Check it out here
and let me know what you think 🙂