Here are some of my favorite images from Laura and Aaron's gorgeous wedding at Sunstone Winery in Santa Ynez, CA, near Santa Barbara.   Laura sent me her wedding planning information for future brides to benefit from as well.   Thank you Laura for sharing!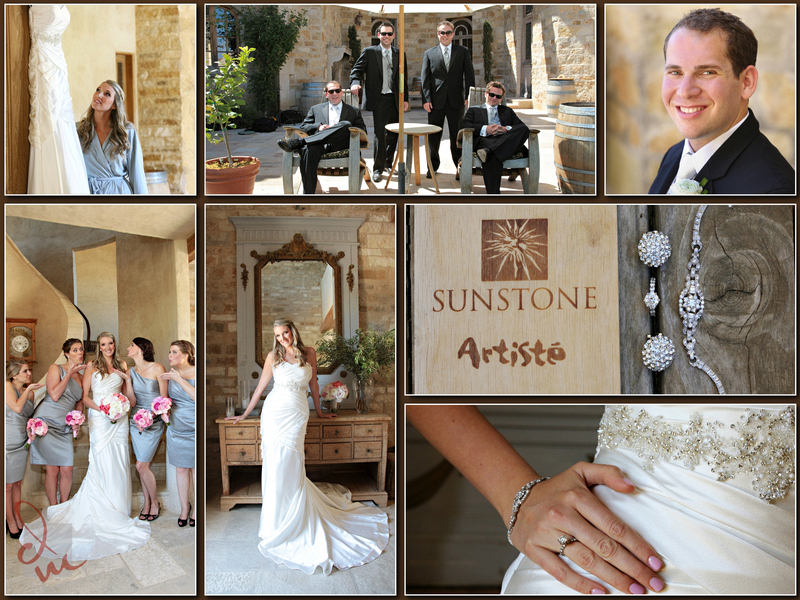 Hair/makeup: Emily Dawn Artistry. Emily's team is the absolute best!
All of the bridesmaids looked beautiful and I will definitely use Emily for future events.
Bridesmaids: wore a Monique Lhuillier, single shoulder, gun metal dress.
Dresses were purchased at Bella Bridesmaid in Los Angeles.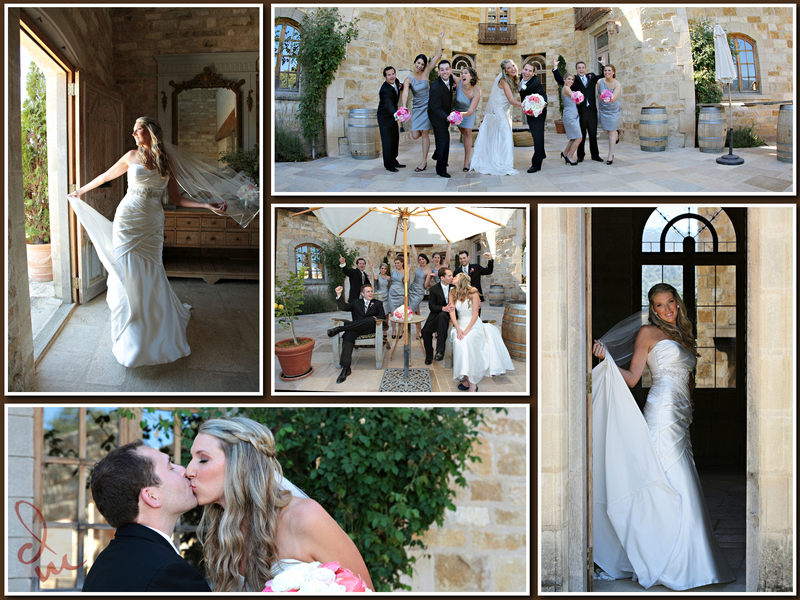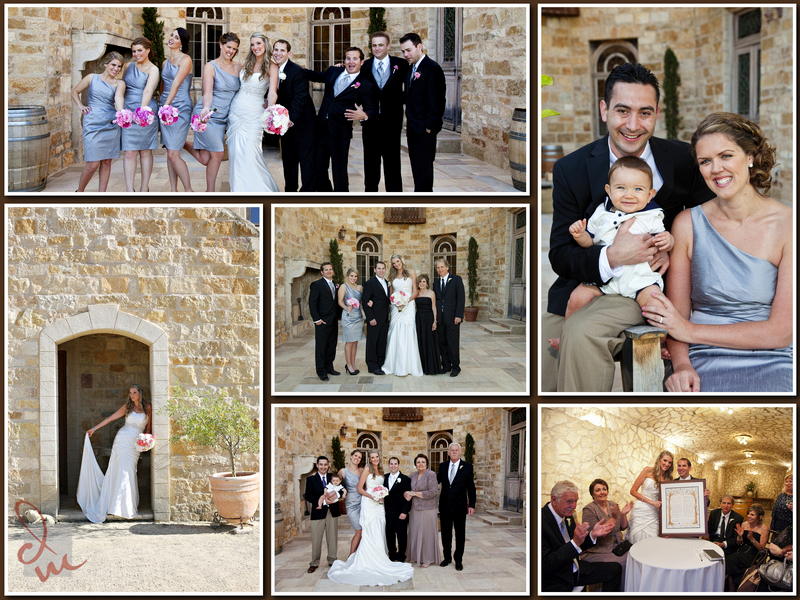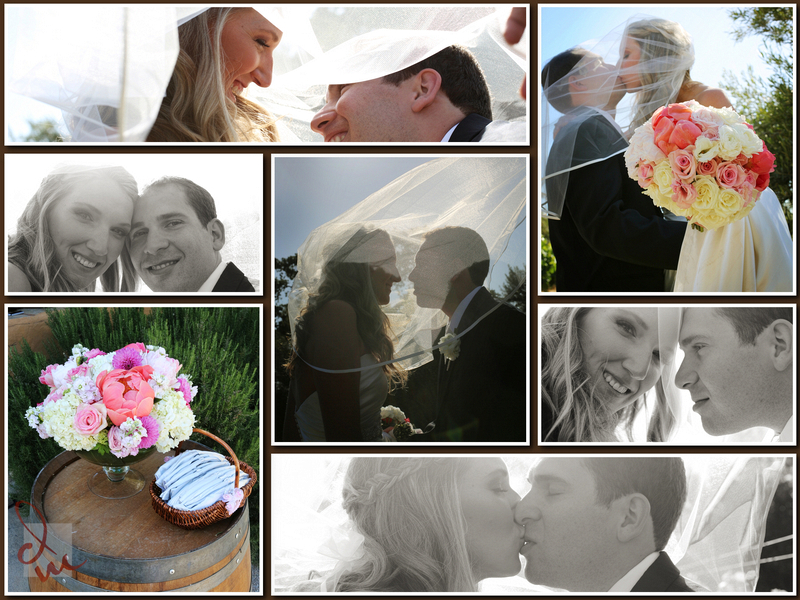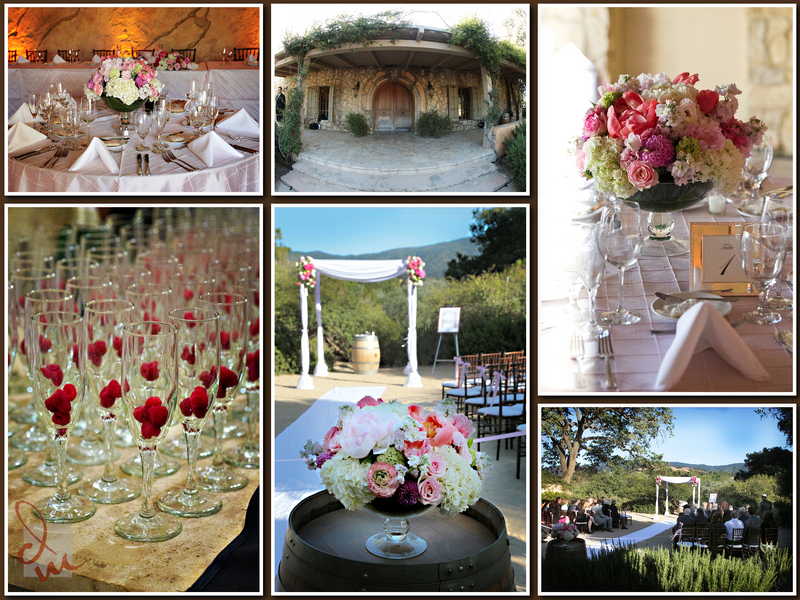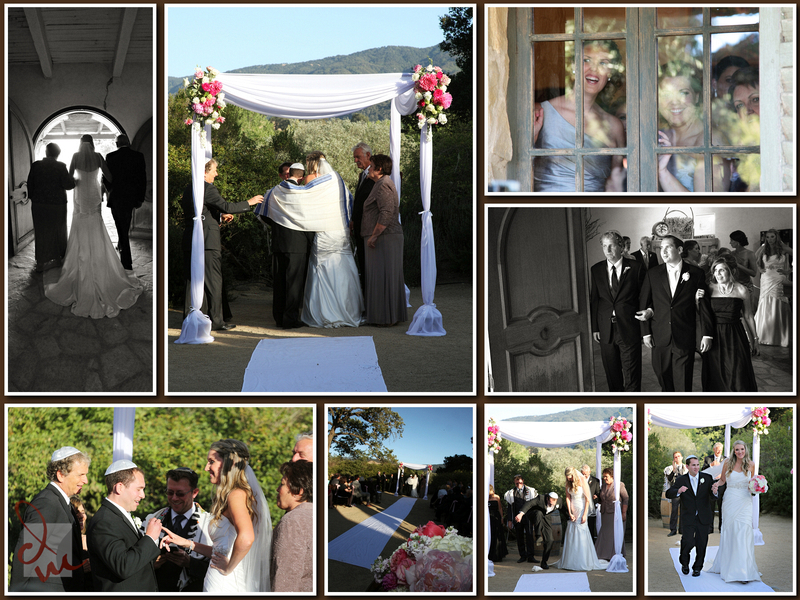 Ceremony: Sunstone Winery, Santa Ynez CA
Officiant: Rabbi Gary Oren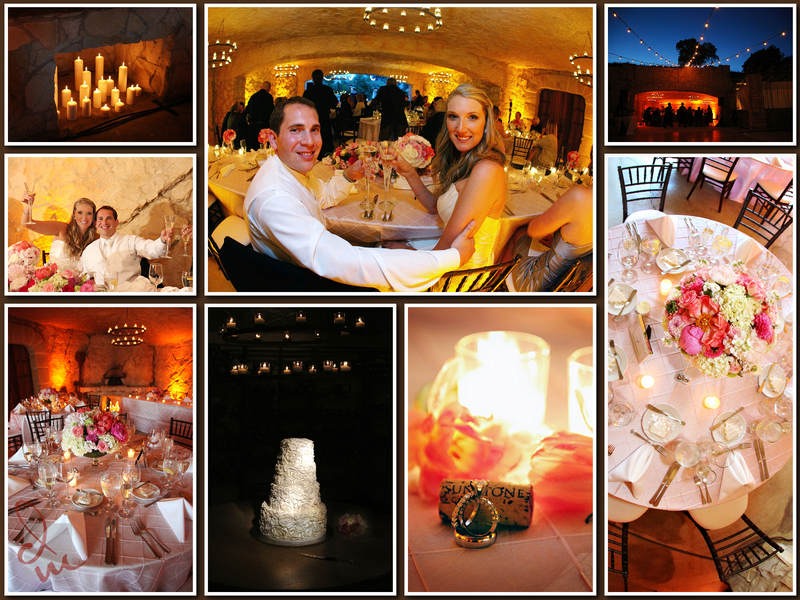 Jeweler: Denny Lesser, Chatsworth, CA
Florist: Enchanted Garden, Valencia, CA Judy was the best vendor to work with.
She made my dreams come to life and created a romantic atmosphere.
Cake: Solvang Bakery. Better than I imagined. My cake looked beautiful, but most importantly it tasted great.
Multiple guests told us that it was the best wedding cake they have ever had.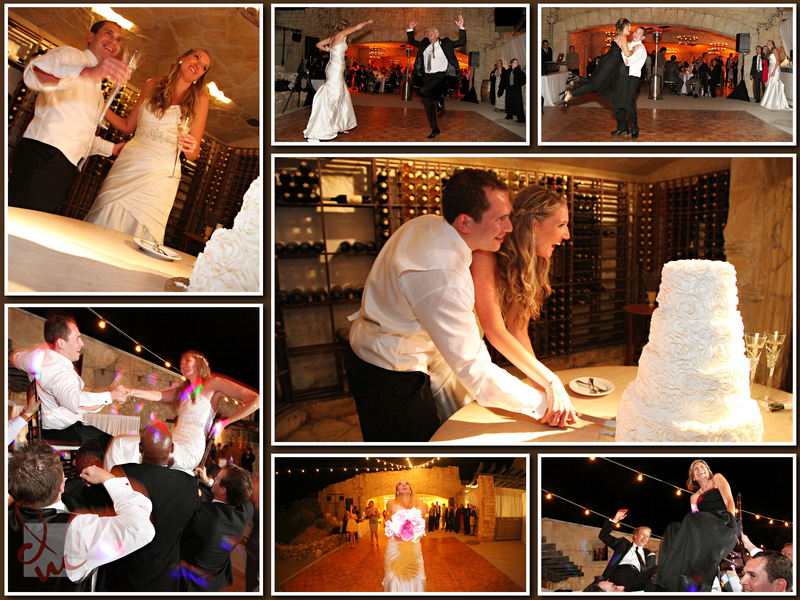 Laura and Aaron's gorgeous wedding at Sunstone Winery, Santa Ynez, CA

Father daughter dance: we started dancing to the typical "My Girl" by the Temptations, but after 2 minutes we had the DJ scratch out and play Celtica "Smoke on the Water/Scotland the Brave". We did this in order to celebrate our Scottish roots. This was one of my top moments at the wedding, it was amazing to see the family shocked and running towards the dance floor.
Wedding planner: Brooke Avishay, full service
Honeymoon: Sandals-Whitehouse, Jamaica.
Thank you Laura and Aaron for allowing us to share in your special day!
Diana and Ricardo 🙂